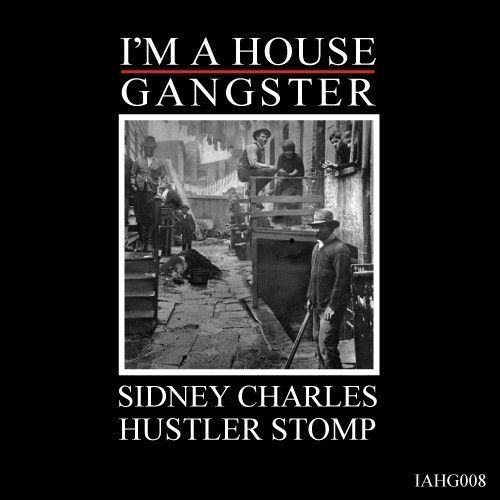 Sidney Charles – Hustler Stomp
Sidney Charles joins the I'm A House Gangster collective with a three track EP, after gracing labels such as Avotre, Off Recordings, VIVa MUSiC, Area Remote and Suara, with tracks that have drawn support from Loco Dice, DJ Sneak, Fatboy Slim, Marco Carola, Steve Lawler and many more.
The tracks on Hustler Stomp show a darker side of Sidney's vision of house music. All three tracks are characterized by raw, dusty house grooves, thick kicks and heavy basslines. Sidney adds, "I really wanted them to catch some attention on the dancefloor and added funk/hip hop/breakbeat orientated vocals. All in all my intention with this release is, to also bring raw house more likely available for bigger floors."
Born as Sidney Charles Hurricane Vieljans in Hamburg, Germany, Sidney's introduction to music was through the magic of two 1210s spinning Hip Hop, Soul, Funk, Breakbeat and Turntablism, before transitioning to the faster BPMs of House and Techno and embracing the culture which accompanied dance music. Sidney is clear to state that he is not a musician, nor a percussionist, but a collector. A collector of culture and experiences.
Speaking of the I'm A House Gangster sound, Sidney comments, "As the House Gangster style points out, House Music is not only music, its a way of thinking, acting and living. The attitude towards house music is the most important thing, that stands behind the whole House Gangster sound."
Links
Website – http://www.imahousegangster.com
Facebook – http://www.facebook.com/imahousegangster
YouTube – https://www.youtube.com/housegangstertv
SoundCloud – http://www.soundcloud.com/im-a-house-gangster