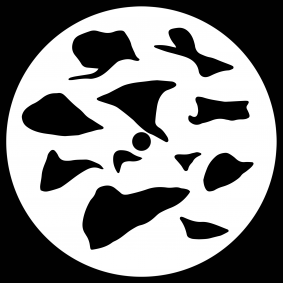 Marina Trench - Signature EP 1
Rising French producer Marina Trench joins Deeply Rooted with three luscious house cuts entitled 'Signature EP 1' featuring remixes from Kerri Chandler and DJ Deep & Roman Poncet as Fang.
Marina Trench is a producer and DJ hailing from the Parisian suburbs. After debuting her DJ career in Bordeaux while studying at the School of Fine Arts, she has immersed herself in the French capital as a reputable club DJ, as well as helming a radio show for two years. Producing from her studio in Saint-Denis, Trench's productions have found the favour of Deeply Rooted boss DJ Deep, who has added her to the ranks of one of France's most important labels for house music.
'MTME' sets things off with echoing stabs, floating vocals and exquisite pads before 'Cascade' follows with shimmering piano whilst the sensual voice of Sabrina Bellaouel operates alongside a heady bassline. 'Boucle Bleue' concludes the originals using energetic melodies and a compelling groove.
Kerri Chandler's instrumental remix of 'MTME' then features precision drums as heavenly effects ebb throughout before label founder DJ Deep teams up with Roman Poncet again as Fang, a project born on Deeply Rooted in 2015, for a weighty re-work of 'Cascade' – focusing heavily on driving bass and intricate percussion.
Marina Trench 'Signature EP1' drops on Deeply Rooted ON 18th March 2019.
Tracklist:
A1. Marina Trench – MTME
A2. Marina Trench – Cascade
A3. Marina Trench – Boucle Bleue
B1. Marina Trench – MTME (Kerri Chandler Instrumental Remix)
B2. Marina Trench – Cascade (Fang Remix)