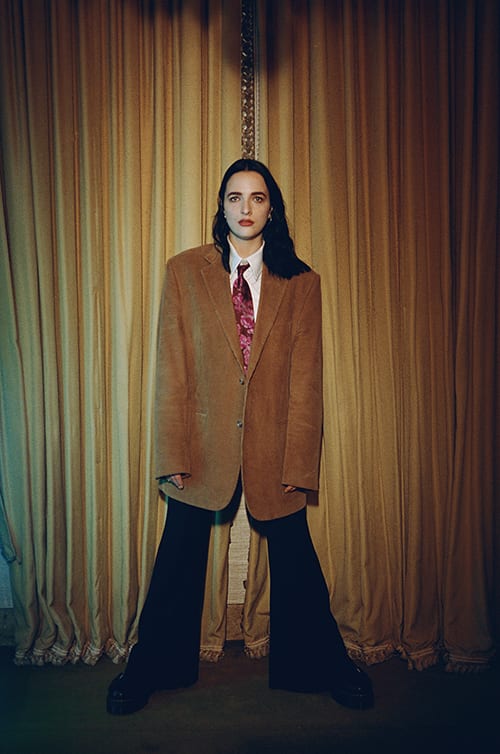 Silly Boy Blue launches beautiful, sad pop single
Today, Silly Boy Blue reveals her brand new single "Hi, It's Me Again", along with a video. Newly signed to Columbia France, the Nantes-born indie pop talent Silly Boy Blue (real name, Ana Benabdelkarim) creates a universe which is beautifully split between glam goth, emo and bedroom pop. Hi, It's Me Again is a delicate slice of sad pop, that shimmers with emotion and depth with subtle production that pulls on the heartstrings. Fans of Angel Olsen, Billie Eilish and Fever Ray will not be disappointed with this first offering from the young singer, as she lyrically explores communication with an ex-partner. Together with a hypnotic video directed by Alizée Andrejka, the song encapsulates the perfect introduction to Ana's cinematic world.
Silly Boy Blue (aka Ana Benabdelkarim) is a young singer, songwriter, multi-instrumentalist and producer based in Paris, who started her music career in the band Pégase. Ana now embodies her music through her solo work, choosing to name her project 'Silly Boy Blue' after the David Bowie song that tells the story about a boy who breaks all the rules. Playing with light and shade, Silly Boy Blue sings teen pop anthems and breakup songs, and has a passion for the 90's music, movies and style. Silly Boy Blue recently appeared on YouTube channel COLORS, featuring on Isaac Delusion's show. She is currently in the studio working on her debut album.
Follow Silly Boy Blue on Instagram
https://www.instagram.com/sillyboybluemusic