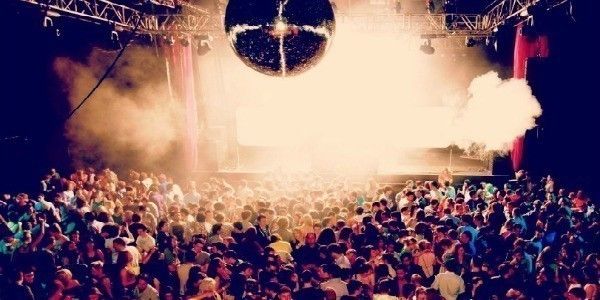 Simple Things Festival Glasgow – 1st November 2014
Simple Things, one of the UK's leading festivals for forward-thinking acts, innovation & diversity, arrives in Glasgow on Saturday 1st November.

Showcasing the best in Electronic & Alternative music this multi-venue, all day music & visual festival combines international artists with the pick of Glasgow's exciting scene.

Founded in Bristol in 2011, Simple Things already has a reputation for bringing together some of the world's most exciting electronic talent, with everyone from Flying Lotus to Hudson Mohawke, Jamie XX to Mogwai having performed.

2014 sees the festival running in both Bristol & Glasgow for the first time, and with the two cities sharing a rich & renowned musical heritage, it seems like the perfect match.

Taking place on five stages across three venues, O2 ABC, The Art School & Broadcast, the festival sees the likes of Autechre, Nightmares on Wax, Actress & Dean Blunt rubbing shoulders with some of Glasgow's finest including LuckyMe, LUMA, Mermaids & General Ludd. Acts also added to the already impressive Simple Things bill include Joseph Marinetti, Cid Rim, Naked, Sevendeaths, Felicita, Bessa, Fortywinks, Cheeky Forty, Mr Tuner, Rob Hall, Lapalux, Dalhous and Sega Bodega.
"Despite being quite a little city by todays standards, Glasgow's creative scene has flourished internationally of late. Simple Things is a fantastic way to bring some of electronic musics most important players, past and present, to a place that shares much with Bristol, the event's birth place. For Glasgow talent this is a great chance to play along side some incredible guests, and show them what our little part of the world is all about." Ryan, Mermaids
LINKS & FURTHER INFO
SIMPLE THINGS FESTIVAL
simplethingsfestival.co.uk/glasgow
TICKETS
www.o2abcglasgow.co.uk/even/simple-things-2014