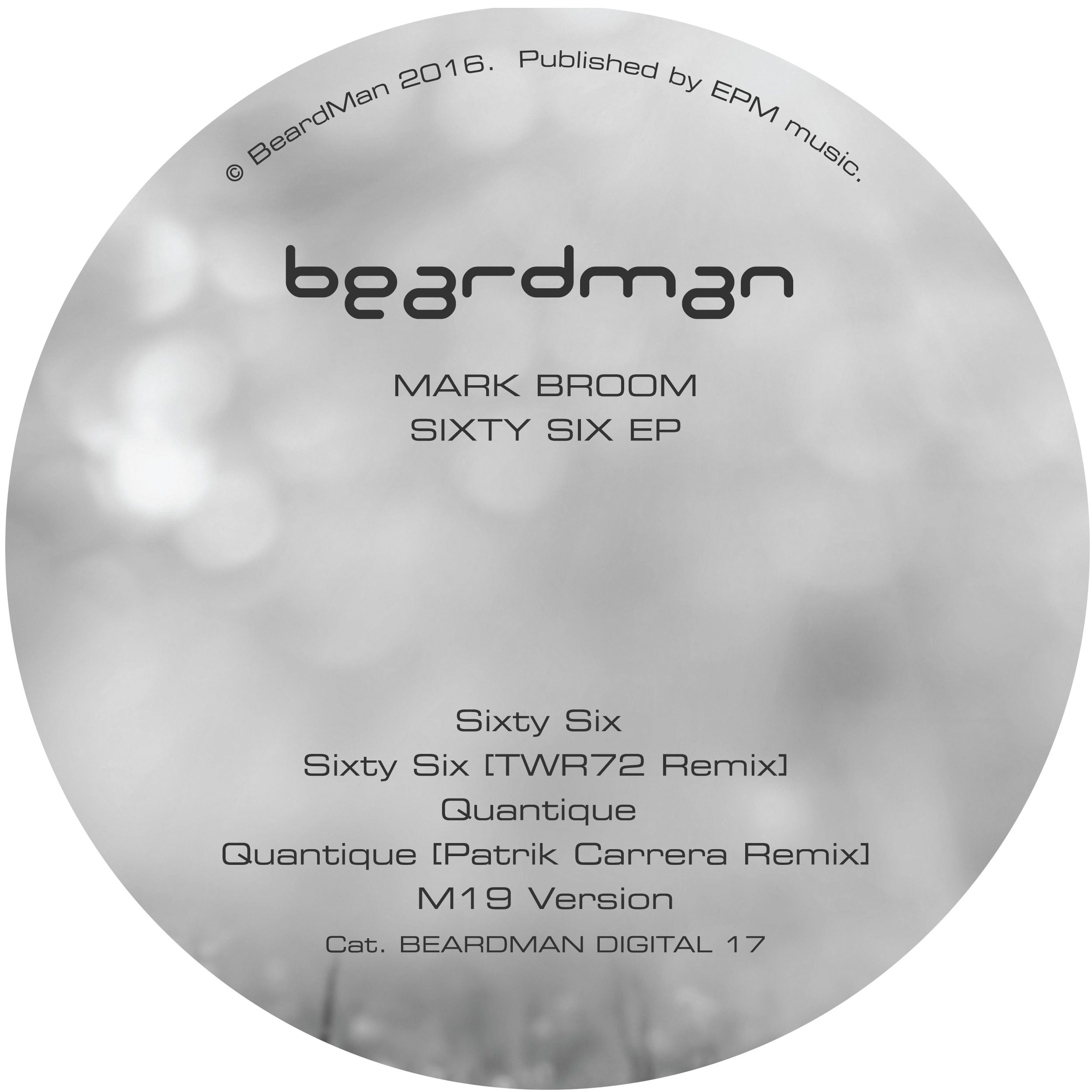 Mark Broom - Sixty Six EP
Having taken somewhat of a backseat for the previous two Beard Man releases, Mark Broom returns to his own label with a new EP in May. 'Sixty Six' also features remixes by the Amsterdam based duo, TWR72 and Germany's Patrik Carrera, plus a new version of last year's 'M19'.
Of Broom's new tracks, 'Sixty Six' is a jumpin' groove-infused number that brings a touch of the Chicago to a Techno dancefloor; bright and infectious, while 'Quantique' conveys a similar Chi-drive, but is rippling with denser Techno layers. 'M19 Version' offers a fresh take on 'M19', the opening track on last year's 'Neon EP' (BEARDMAN 17) which picked up huge support from the Techno fraternity, plays on BBC Radio 1 and Data Transmission's Single of the Month amongst other accolades.
TWR72 are known from their tough, stripped-back releases on labels like Turbo, Planet Rhythm and their own Float Records. Here they give 'Sixty Six' the stomping treatment in typical style, while Patrik Carrera, whose 'Eik EP' came out on the label in March (BMD016) takes on 'Quantique', delivering a deep and minimalist remix.
Mark Broom 'Sixty Six EP' is released 6th May on Beard Man.