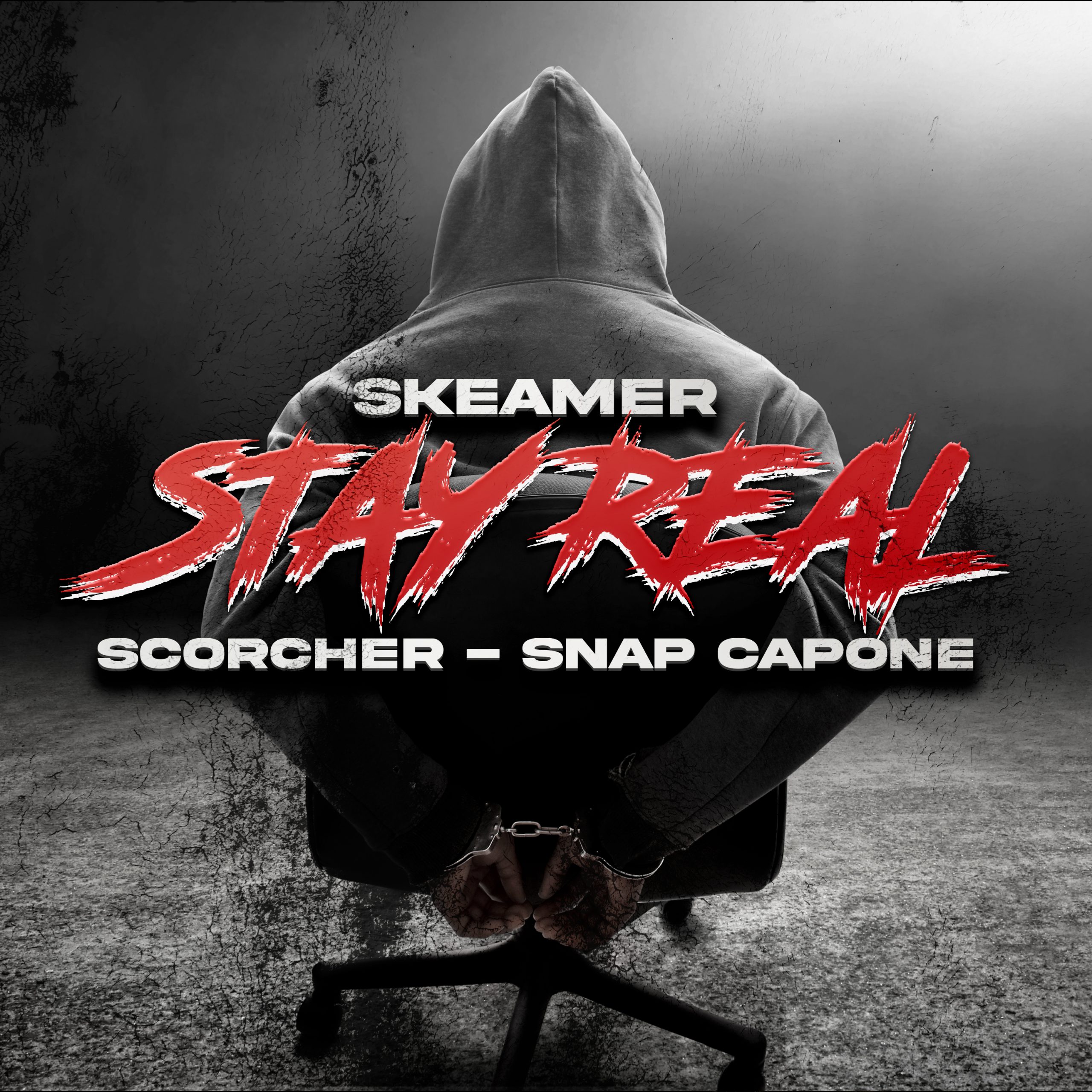 Skeamer reveals new single 'Stay Real' featuring Scorcher and Snap Capone
By most metrics, Skeamer is a drill artist from London and while that may be true on the surface, it doesn't come anywhere close to telling his story. Making exceptional gains in his music career over the last 18 months, seeing him rise to the band of artists on the brink of breakthrough to the mainstream and gain millions of streams and views, his striking presence has evolved beyond the confines of music genres.
Broaching subjects with unmistakable honesty, Skeamer documents life in Battersea, south west London. Whether he is lamenting the past, recounting the present, or prophesying the future, Skeamer shines a heavy light on the many challenges he and his peers face on the notorious Winstanley estate in Clapham Junction. Delivered with lyricism that can resonate with even the furthest removed listener from his own environment, he embraces hardship and narrates that this is where the foundations of unbreakable social bonds are forged.
Following a relentless slew of highly praised, hard hitting solo and collaborative music throughout 2020 including 'Talk To Me', and Money ft Skore Beezy and War Ready  ft Bigga his most recent song 'Action, featuring Skore Beezy & Clue, Skeamer releases his final nod to the year. 'Stay Real' features two of the scenes most exceptional artists, Scorcher (aka Tayo Jarrett who recently starred in the critically acclaimed BBC film series Small Axe) and Rap sensation Snap Capone, a combination that looks unlikely on the surface but emerges as an exemplary recipe that carries undeniable weight. A no filtered, introspective track that conveys personal accounts and experiences from each of the rappers, the drum beat, heavy 808 bass and a minimal piano melody with reverbed vocal sample chops from Buckroll, sets a moving, expressive tone to the track, which amplifies the pain and relentless cycle of life in the streets. With the addition of Skeamer's heavy-hitting lyrics, Scorcher's punchlines and Snap Capone's straight real rap approach, 'Stay Real' arrives as a true testament to both the evolution of the UK Rap scene and also to Skeamer's artistry. Watch the video here.
Making an assured send off to a fantastic year for Skeamer as an artist, 'Stay Real' is a valiant addition to his surging repertoire. Already receiving the backing of key tastemakers throughout the British Black Music scene, his positioning moving in to 2021 as one of the leading lights in authentic, visionary and engaging music is one to be watched carefully.