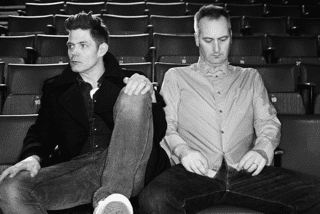 SLAM WIN DJ MAG AWARD
Glasgow duo Slam win 'Best Compilation' at this year's DJ Mag Awards
Last night at the DJ Mag Awards in London, Slam & Soma Records took home the 'Best Compilation' prize for their release 'Slam Present Transmissions: Glasgow'. The compilation pays tribute to their home city Glasgow's electronic scene, with Stuart and Orde describing it as a 'musical documentation' of their hometown.
"Winning this award is a great accolade for the Glasgow techno scene, its many great producers, the party people, labels and clubs who make the city such a great place to play and perform!"
The award rounds off a massive year for Slam & Soma Records, having also been shortlisted for Scottish album of the year and big releases from artists including Deepchord 'Detroit' and new signing Charles Fenckler.
The duo recently launched the 'Soma Track Series' with the debut release, 'Make You Move' gaining notoriety among the who's who of Techno and press alike.
2016 is shaping up to be another great year for Slam, with their label Soma Records celebrating it's 25th Birthday with a plethora of special releases in the pipeline alongside the typically high standard of output the label is widely known for