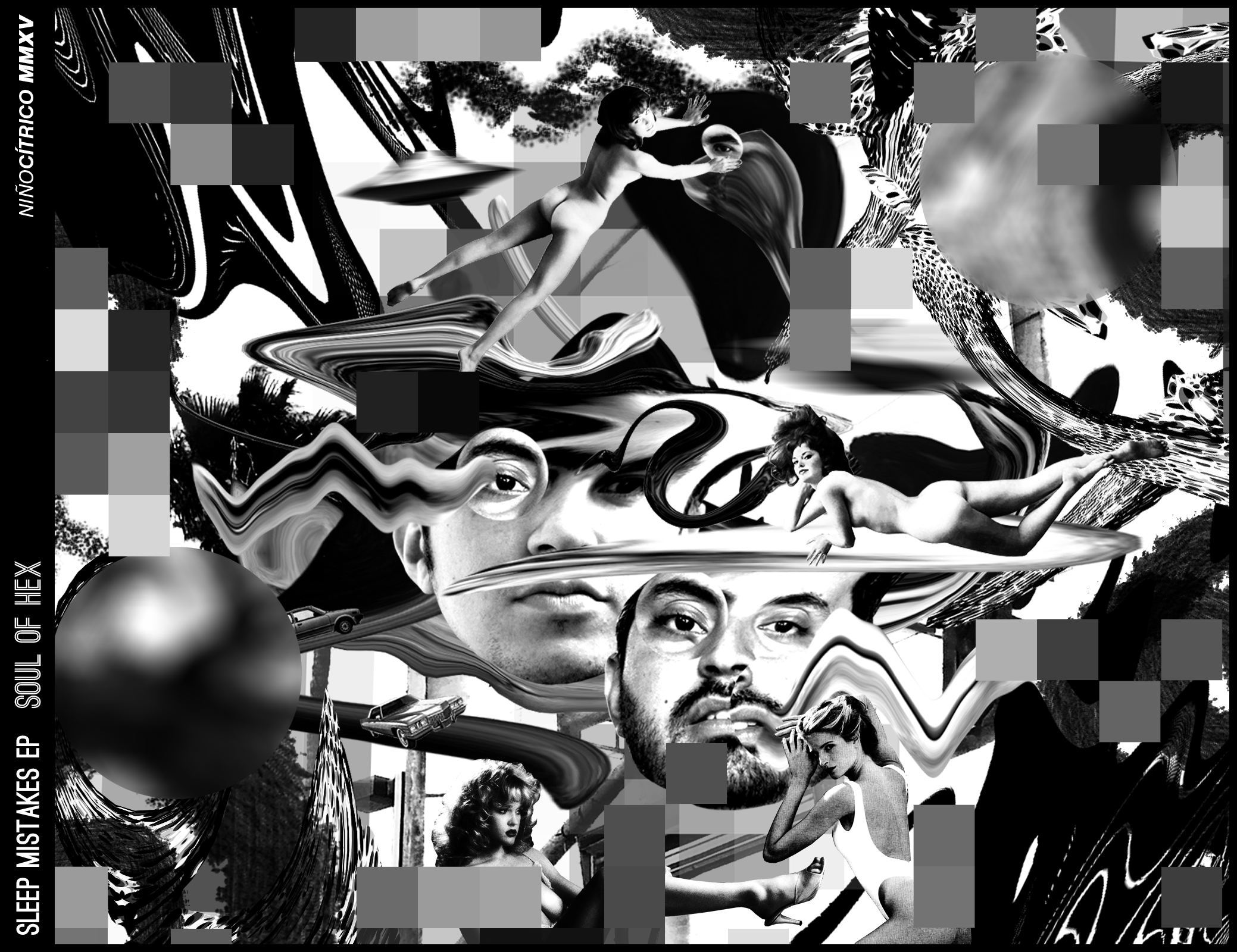 Soul Of Hex - Sleep Mistakes
Early December will Soul Of Hex offer up 'Sleep Mistakes' on Mexico's CVMR, backed with a dub remix from Glenn Astro.
Mexican duo 4004 and Sebastian Vorhaus aka Soul Of Hex have had a great few years under their various monikers with releases for Dirt Crew, Vicario Ltd and of course CVMR (label head Juan featured on Resident Advisor's recent Real Scenes: Mexico http://www.residentadvisor.net/feature.aspx?2389) where they return to here following their debut 'Lip Reading'. This inaugural release was accompanied by remixes from Larry Heard and put Soul Of Hex on the map for the duo, with support coming from the likes of DJ Sneak, Art Department, Sebo K, Breach, Shadow Child and Huxley to name but a few.
Opening up the package is 'Intro (II Aura En Trois Fils), a piano laden sample heavy number with weighty analogue rhythms and a smoothly cosseting feel throughout. Following is 'Sleep Mistakes ft. Albert Vogt' which retains a similar organic aesthetic bringing jazz infused bass licks, loose percussive lines and soulful vocal stylings into the mix alongside bright Rhodes chords and hypnotic background atmospherics.
Tartelet Records artist Glenn Astro delivers a typically raw take on 'Sleep Mistakes ft. Albert Vogt' next, taking snippets of the rhythmic and atmospheric elements in the original but reshaping things into his own intricately programmed and unconventional house style. Rounding off the package is a third and final original from Soul Of Hex entitled 'Ink', which brings a more direct dance floor feel to things with ever evolving drums swirling around chugging bass hits and soft stab sequences.
The Soul Of Hex 'Sleep Mistakes' EP is out on CVMR 6th December 2015.
Tracklist
1. Intro (II Aura En Trois Fils)
2. Sleep Mistakes ft. Albert Vogt
3. Sleep Mistakes ft. Albert Vogt (Glenn Astro Dub Mistake)
4. Ink