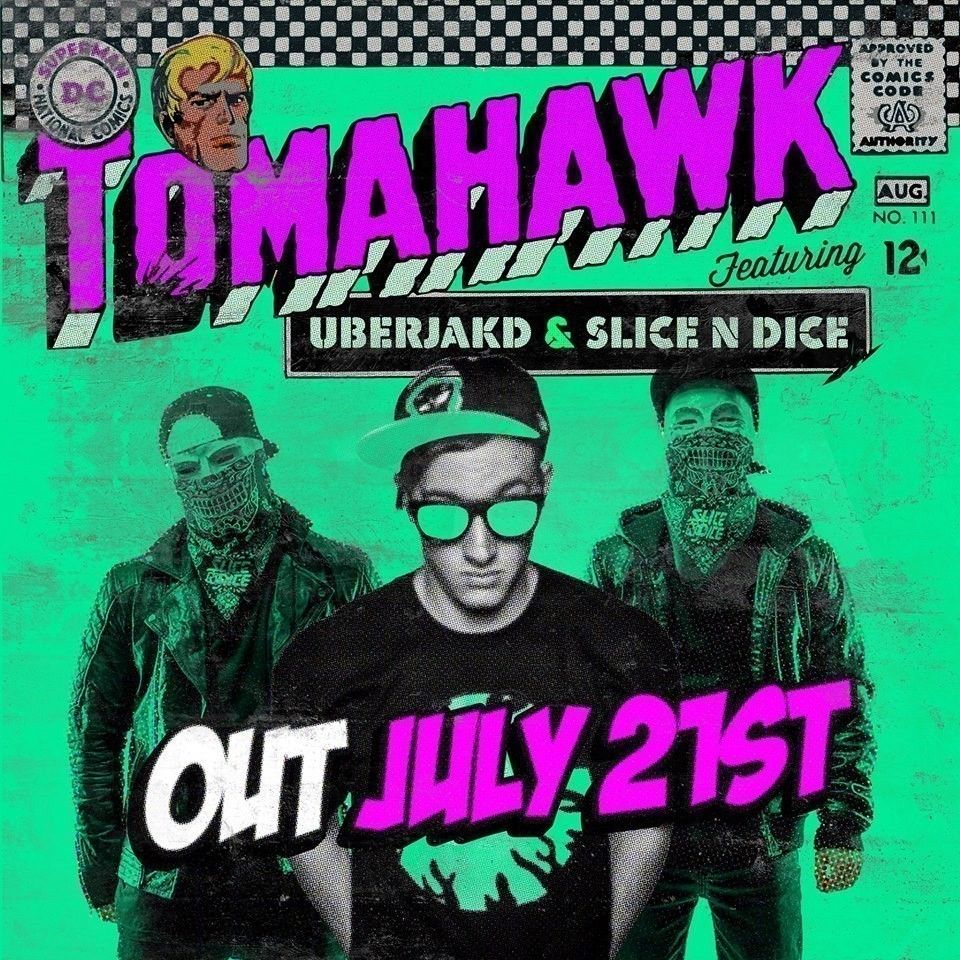 Slice N Dice & Uberjak'd – Tomahawk
Off the back of his huge collaboration with Will Sparks, 'Hard Nation', Adelaide native Uberjak'd has now teamed up with Melbourne's men of mystery, Slice N Dice to deliver 'Tomahawk'.
'Tomahawk' can only be described as an energetic onslaught of rave bounce, uplifting melodies, dynamic build ups and fierce percussion. 'Tomahawk' is guaranteed to send dance floors into a complete meltdown and will be available on Beatport and iTunes from July 21st.
With freshly signed deals across Steve Aoki's Dim Mak, Ministry of Sound Australia and Laidback Luke's Mixmash, Uberjak'd is at the forefront of the new wave of Australian producers impacting the global electronic scene. Having already completed an 18-date North American tour this year, Uberjak'd will soon be packing his bags for Europe, having been announced to play the Dim Mak stage at the massive Tomorrowland festival in Belgium later this month.
Joining Uberjak'd to bring you 'Tomahawk' is Slice N Dice. The masked duo out of Melbourne, known for their high energy, high impact shows, blending anything from big room anthems to in-your-face Dubstep and their own brand of Melbourne's 'electro bounce', are the new kids on the electro block, but with artists like Chuckie, Global Deejays, Lazy Rich, Borgore, Hirshee, Bombs Away and more supporting their bass-heavy take on electro house, there's no reason to doubt that they're here to stay!