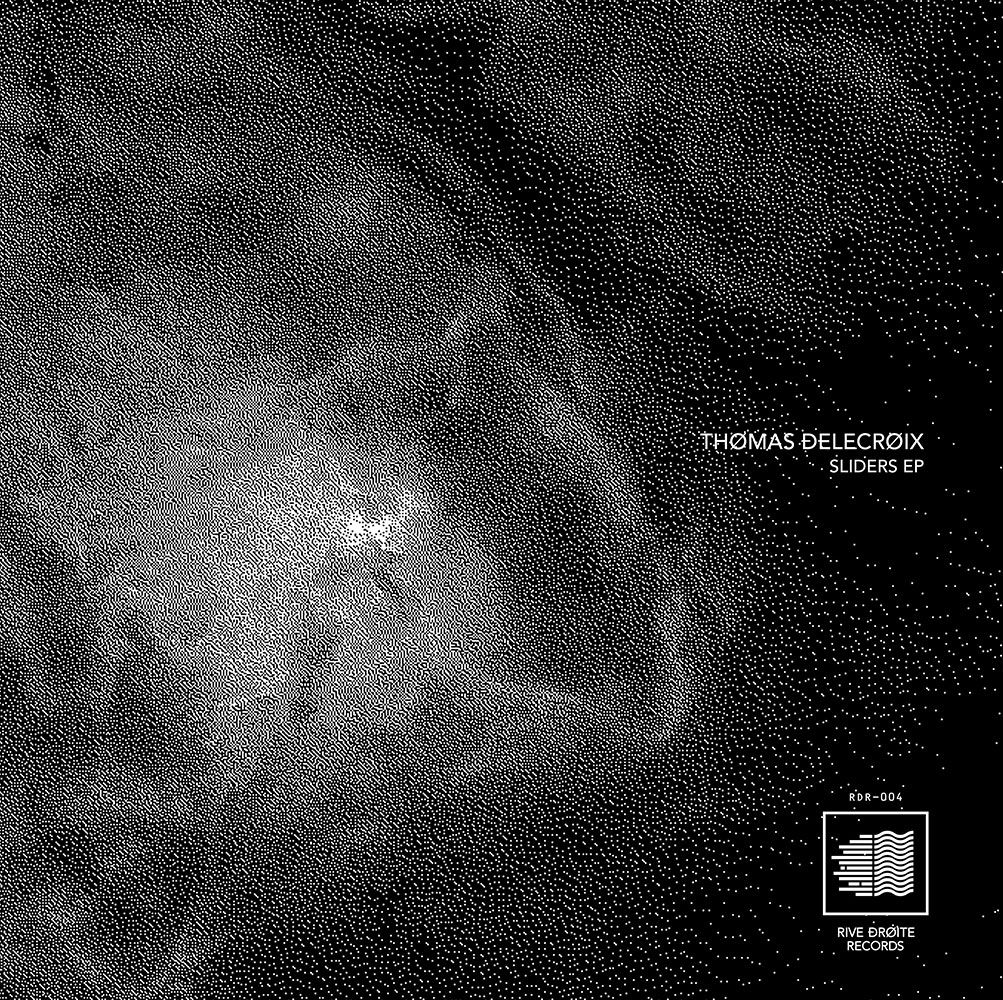 Thomas Delecroix - Sliders EP
Thomas Delecroix starts the New Year packing a techno punch with the Sliders EP. The man behind the Parisian label Rive Droite Records urges us to listen to the tracks in reverse order, promising to take listeners on a journey to outer space and back.

When A1 ARV Flux Liner drops, time, space and reality retire, leaving an incessant barrage of beats to swirl inside your head. Raw banger Hangar 1 lies at the intersection of the record, providing the kind of rough no frills techno we can expect from Delecroix. Title-track Sliders closes the records with layers of grit and noise, each coat blending into a schizophrenic chaos where a fierce acid lead dominates the land.

Delecroix succeeds in taking minds to another dimension, one where the dystopian pictures of the alien creatures he describes sweating and slaving away grow vivid. Likewise, if you want to get stuff done, chuck this EP on.

Sliders is out February 29th on vinyl and April 25th in digital on Rive Droite Records. Stream and share snippets from the EP below.