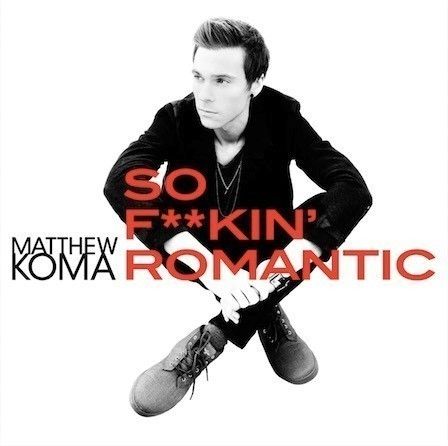 Matthew Koma - So F**kin' Romantic
RCA Records is proud to announce the signing of electronic music trailblazer, Matthew Koma and the release of his debut single "So F**ckin' Romantic" released today.
As a songwriter, vocalist, producer and DJ, Koma is a virtually unmatched triple threat when it comes to crafting hooks. With 8 Beatport #1s, 4 Billboard Top 10s, and a #1 Billboard single GRAMMY-award winning song "Clarity" which he co-wrote with Zedd, there is little question why Entertainment Tonight named Matthew Koma "the Man with EDM's Golden Touch."
Matthew Koma's debut single on RCA demonstrates the realization of his signature style and showcases his multifaceted talents. "So F**ckin' Romantic" is the next step in the evolution of Koma's defining sound: his melodic word-play pairs smirk-wearing verses with infectious feel-good, driven choruses and deep anthemic rhythms.
"I naturally gravitate towards writing pretty serious songs, so I tried to balance the black coffee this time, and write something a little more light-hearted. My favorite songs tend to be ballads or heart-break-on-a-sleevers, but sometimes you just need to lighten the f' up. 'So F**king Romantic' is a caricature. It's when you look in the mirror in the right lighting at the right time with the right Instagram filter, and have those few seconds of over-confidence where you're Ryan Gossling's middle ab and a John Hughes soundtrack is playing. It was fun to write, and it feels fun listening to it."
The last year saw Koma fully emerge as a solo artist, stepping into the spotlight, with performances at the world's largest festivals including Coachella, Ultra Music Festival, iTunes Festival London, EDC Las Vegas, Goa's Sunburn Festival and many more. Koma is off to a hot start this summer with four dates in Ibiza including BBC Radio 1's Creamfields stage, and now looks towards more international dates in Shanghai, Tokyo, Mexico City and more.