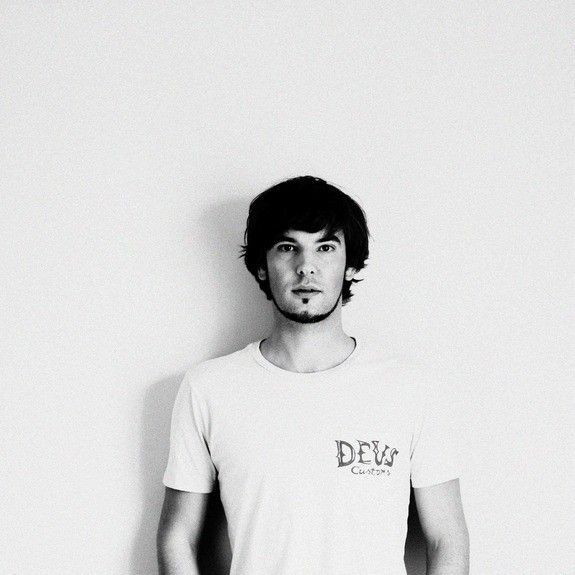 Solee – Sommerliebe (Eelke Kleijn Remix)
Dutch producer, DJ and composer Eelke Kleijn is the latest talent to join the roster here at Get In! and straight off the bat this unique talent delivers a stunning cut, indicative of the high quality productions that have contributed to his ever-growing reputation. On this occasion, Eelke sets aside his own production and compositions to turn his hand to remixing duties and takes on Stuttgart native Solee's enormous 'Sommerliebe', which Eelke dismantles into a deep stormer that demands multiple listens. Up on Beatport, the package is now yours to own via Parquet Records!

Taking hold of Solee's thumping tech house original, Eelke dials down the intensity – manipulating the hard-hitting bass line into a sumptuous rolling groove and blending this with both the progressive and techno elements of the existing top end. Add into the mix a breakdown of epic proportions and Eelke Kleijn has put together a deep house smash that's perfect for sun kissed daytime sets or late on in the clubs.
A diverse and truly rare producer, Eelke Kleijn has had one of the most varied careers an artist could imagine. With two LP's under his belt, Hollywood came knocking on the young Dutchman's door, leading to composition positions for some renowned silver screen epics. 'Parker', 'This Means War', 'Wrath Of The Titans and most recently 'Rush' were all scored with Eelke's distinctive sound and to high acclaim. This impressive range in his musical ability and depth of understanding filters into all his works and always to the best result. Anthemic and atmospheric, this modern day composer's live shows are a joy to behold so be sure to catch him around the world, with two special shows at this years' ADE! Also, listen out for his upcoming single 'Stand Up Feat. Tres:Or', which is already taking the likes of BBC Radio 1 by storm!



Tour Dates
17/8: Trakai Festival, Trakai, Lithuania
24/8: Mysteryland, Vijfhuizen, Netherlands
07/9: Joys Club, Moscow, Russia
28/9: FUEL, Cultureel Podium de Kelder, Amersfoort, Netherlands
11/10: Bahrein, Buenos Aires, Argentina
18/10: ADE: Dance Paradise Radio (BRA) showcase, Club NL, Amsterdam, The Netherlands
18/10: ADE: Ellum Audio and Life & Death Showcase, Muziekgebouw aan het IJ, Amsterdam, The Netherlands
16/11: Blown Away 2 Rotterdam, Onderzeebootloods, Rotterdam, Netherlands (LIVE)
22/11: Blue Frog, New Delhi, India
23/11: Blue Frog, Mumbai, India
29/11: Earthcore Festival, Victoria, Australia
06/12: Subsonic Music Festival, Sydney, Austalia