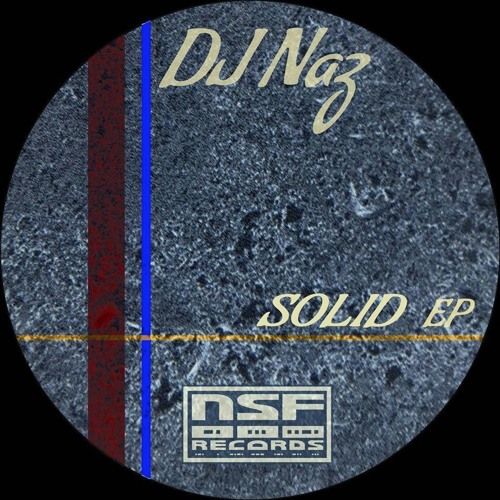 DJ Naz - Solid EP
California funky house imprint Not So Fast Records returns with a quartet of club-primed house cuts from DJ Naz, collected as the Solid EP. DJ Naz is an established mover-and-shaker of the San Francisco scene, as part owner of In House Records – a beloved and much-missed shop that satisfied many of the city's vinyl addicts – and co-founder of the Not So Fast label.
"Wha Project" sets the tone with a commanding four-on-the-floor beat making way for filtered, psychedelic hats and squelchy synth stabs. It's a tracky and highly mixable affair that should find a home in many DJs' tool kits.
"Tech Feed" follows, adding an ominous, deep atmosphere with processed vocal snippets and a subtle but funky bounce. Acidic 303-like staccatos and heavy rhythms propel "Acid HeadZ", aiming squarely for the most intense underground dance floors.
"Mountain Woods" closes out the EP with its tight groove, pulsing bass, and spaced-out synth work. Together these tracks make for a tasty bento box of crucial club beats … indeed a 'Solid' house music delivery from DJ Naz and Not So Fast Records.
Label and Artist Links:
www.facebook.com/not.so.fast.records
www.mixcloud.com/nazareth-vartinian