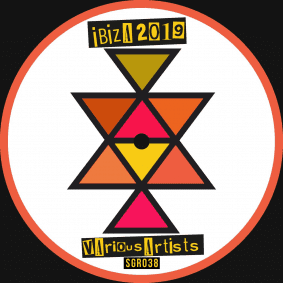 Solid Grooves Ibiza 2019 Sampler
Solid Grooves unveil their highly anticipated 'Ibiza  2019 Sampler' as label co-founders Michael Bibi and PAWSA deliver new productions alongside the label's closest friends and residents.
Founded in 2015, Michael Bibi and PAWSA's Solid Grooves Records stands today as one of the genres leading imprints, having built and established their distinguished sound with releases built around a core family of artists and close label associates. Ahead of their return to Privilege's Vista Club from June with their 2019 concept 'FCUK THE FAKES', here we see a slew of fresh cuts as part of the latest installment of their annual Ibiza Sampler from label favourite Dennis Cruz, Amsterdam duo ANOTR, Spanish talents Eddy M and Bassel Darwish, Barcelona's Reelow and London's Ramin Rezaie, whilst both co-founders also deliver solo productions to complete the package.
Dutch duo ANOTR's slinking effort 'Keep Grooving' sets the tone from the off, a stand out cut from label boss Michael Bibi's sets in recent months, whilst Bassel Darwish's 'Every Day' combines slick percussion arrangements and infectious vocals throughout. 'My Fellas' sees Dennis Cruz step up to deliver a fusion of murky low-ends and rumbling sub bass, contrasting with Eddy M's 'One Minute Left' which harnesses soaring lead synths and energy building rides. Next, the introduction of co-founders Bibi and PAWSA welcomes an ever-familiar combination of trademark off-the-wall vocal samples, punchy kicks and snaking bassline grooves, whilst Ramin Rezaie's 'Verve' fuses skipping hats with warping synth lines and tripped out vocals, before the ever-impressive Reelow closes the show with the bubbling, energy fuelled 'Ultimate Takedown'.
Solid Grooves' 'Ibiza Sampler 2019' drops on the label on 14th June 2019.
Tracklist 
1.              ANOTR – Keep Grooving
2.              Bassel Darwish – Every Day
3.              Dennis Cruz – My Fellas
4.              Eddy M – One Minute Left
5.              Michael Bibi – Isolate CTRL
6.              PAWSA – Old Skooly
7.              Ramin Rezaie – Verve
8.              Reelow – Ultimate Takedown