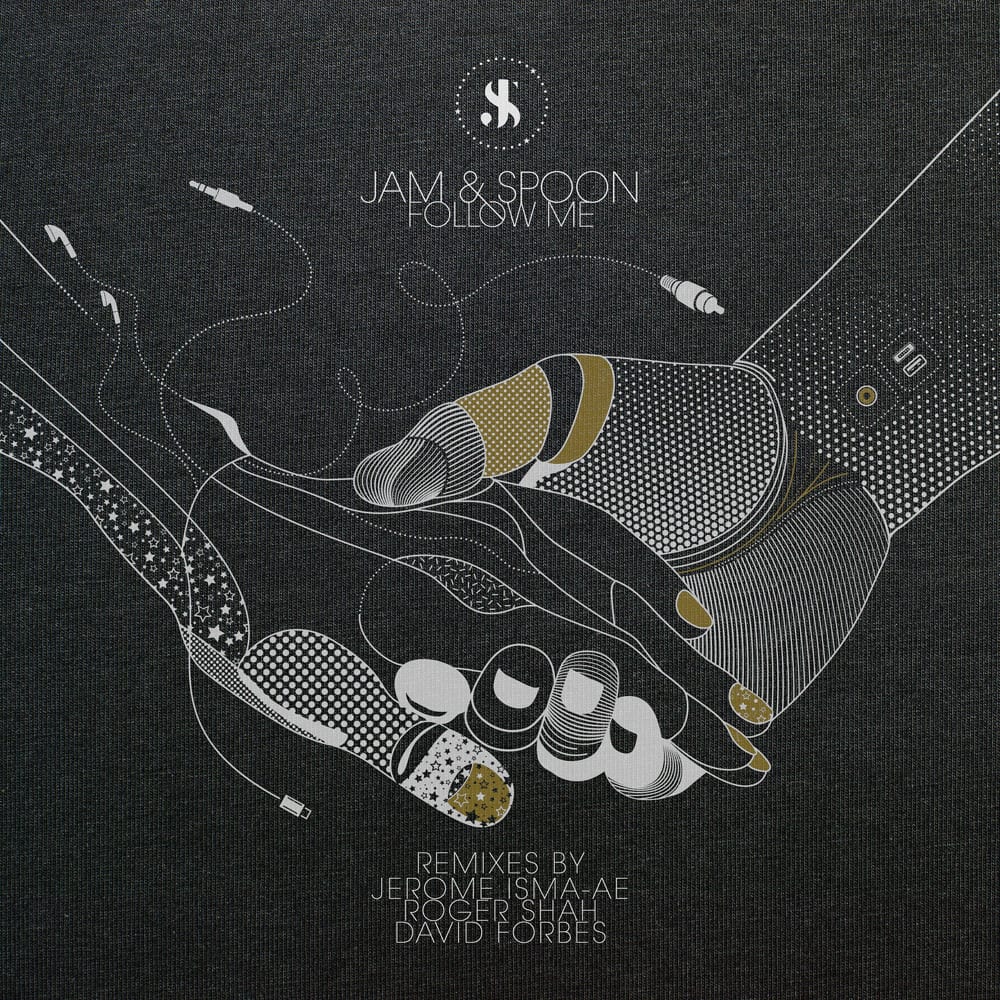 Jam & Spoon – Follow Me
Put under the microscopes of three acknowledgeable different remixers, July sees Jam & Spoon's nothing-less-than-immortal proto-trance classic 'Follow Me' ride again. Originally featured as the flipside of their breakout club hit 'Right In The Night', it broke its B-side boundaries, outstripped its creators' expectations and became an anthem in its own right.
25+ years after it first sent floors to the sky, Jerome Isma-Ae, Roger Shah and David Forbes have reinterpreted 'Follow Me' with three distinctly different times/types of club moment in mind.
Leading the charge Jerome Isma-Ae's mix manages to echo the original's 'trance-before-trance' ethics whilst still coming off powerfully futuristic. Assembling its sounds and sequences into a more progressive arrangement, his rework knows exactly when minimally to rein it in… and when to rain that FX fire.
With his 'Deeper Translation' interpretation, Roger Shah tips the prog/trance scales in favour of the latter. Only just though! He pushes the stylistic needle only as far as is needed in order to connect its subtler harmonies with the persuasive pulse of his backing production.
Few prizes for guessing where David Forbes factors into 'Follow Me's remix plans, as the Scotsman recasts the tracks as a primetime floor-rusher. Pushing the tempo into later-night territory, he hauntingly pans, echoes and shuttles the track's vocal around the speakers, building its intensity before finally letting his 303 off the chain.
"A consummate remix package" says DJ Mag in their 8/10 review, pick up your 'Follow Me' weapon of choice here: (https://blackhole.complete.me/followmermx)
Tracklist
01: Jam & Spoon – Follow Me (Jerome Isma-Ae Remix)
02: Jam & Spoon – Follow Me (Roger Shah Deeper Translation Remix)
03: Jam & Spoon – Follow Me (David Forbes Remix)
blackholerecordings.com
soundcloud.com/blackholerecordings
facebook.com/blackholerecordings
twitter.com/BlackHoleRec