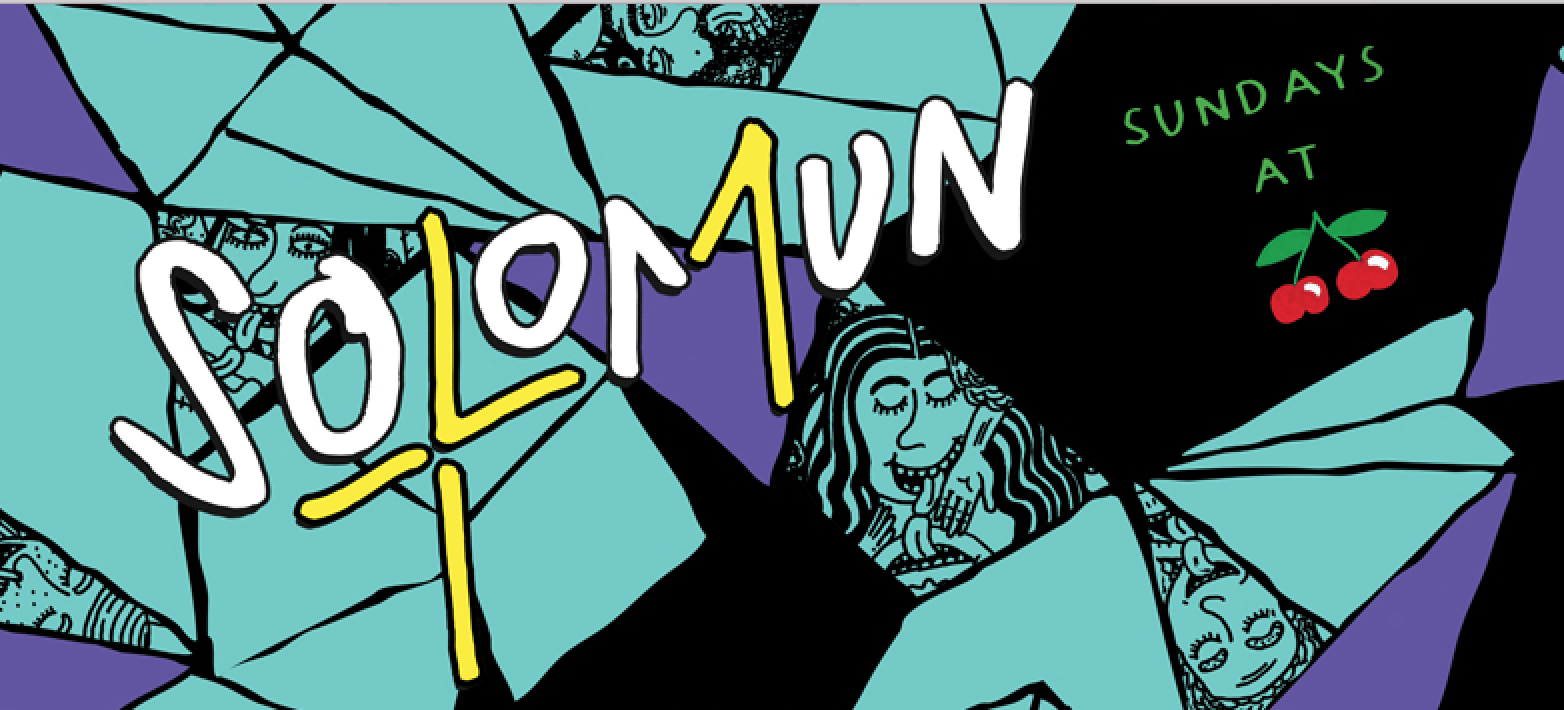 Solomun + 1 Announces Full Line Up…
Solomun+1 and Ibiza is a match made in heaven, and so it is that a whole season of party paradise can now be revealed for summer 2016 at Pacha. The boss of the Hamburg label will play weekly dates at the celebrated club from May 22nd's big opening with Butch, right through to October 9th when he will play alone, all night long. This year the guests are the biggest yet, with many head turning exclusives and world renowned stars coming to play including Richie Hawtin for the first time at a +1 event, Michael Mayer and Dubfire, as well as +1 regulars like DJ Koze, Ame and Dixon, plus returning after last year Sven Väth and debutants like ANNA, Damian Lazarus and Black Coffee.

Solomun+1 finds the influential DJ and producer playing with a friend and musical peer of his choice. He does so in the hallowed DJ booth of Pacha, where great light, sound and production brings people from all over the world together. His selections have been much talked about at this party in years gone by, and that will surely be the case again this season. As well as his own definitive big tracks and unique remixes (such as his brilliant remix of Ost & Kjex and his moody take on Interpol's Everything is Wrong) his big house sound can also be found on the label he runs, Dynamic, which turns ten this year and continues to set trends.

As such, key label mates H.O.S.H. and Adriatique will be guests on June 12th and 26th, whilst elsewhere there is the massive news that none other than techno pioneer and Minus boss Richie Hawtin will also be playing a very special set on August 28th. Sven Väth also returns for another event away from his beloved Cocoon after the success of last year on September 25th, and Kompakt's vital Michael Mayer will also play on September 18th whilst global dance pin up Dubfire is another of the huge guests on June 5th.

As well as that, the much loved underground likes of Pampa boss DJ Koze makes a welcome return, Rumors man Guy Gerber, Innervisions stars Ame, Dixon and Mano Le Tough, Life And Death label head DJ Tennis, Radio 2 chief Pete Tong and Andhim, Adam Port, and first timers Black Coffee, Joseph Capriati and Brazil's Drumcode associate ANNA will also get in on the action. Crosstown tastemaker Damian Lazarus also plays the party for the very first time and the likes of Andhim complete the season long line-up.
Full dates are below, so rest assured that this is going to be the most memorable Solomun+1 ever.
May 22 – Solomun +Butch
May 29 – Solomun + Adam Port
June 5 – Solomun + Dubfire
June 12 – Solomun + H.O.S.H.
June 19 – Solomun + Andhim
June 26 – Solomun + Adriatique
July 3 – Solomun + DJ Koze
July 10 – Solomun + Dixon
July 17 – Solomun + Damian Lazarus
July 24 – Solomun + Pete Tong
July 31 – Solomun + DJ Tennis
August 7 – Solomun + Black Coffee
August 14 – Solomun + Guy Gerber
August 21 – Solomun + ANNA
August 28 – Solomun + Richie Hawtin
September 4 – Solomun + Âme
September 11 – Solomun + Mano le Tough
September 18 – Solomun + Michael Mayer
September 25 – Solomun + Sven Väth
October 2 – Solomun + Joseph Capriati
October 9 – Solomun all night long
https://www.facebook.com/SolomunMusic