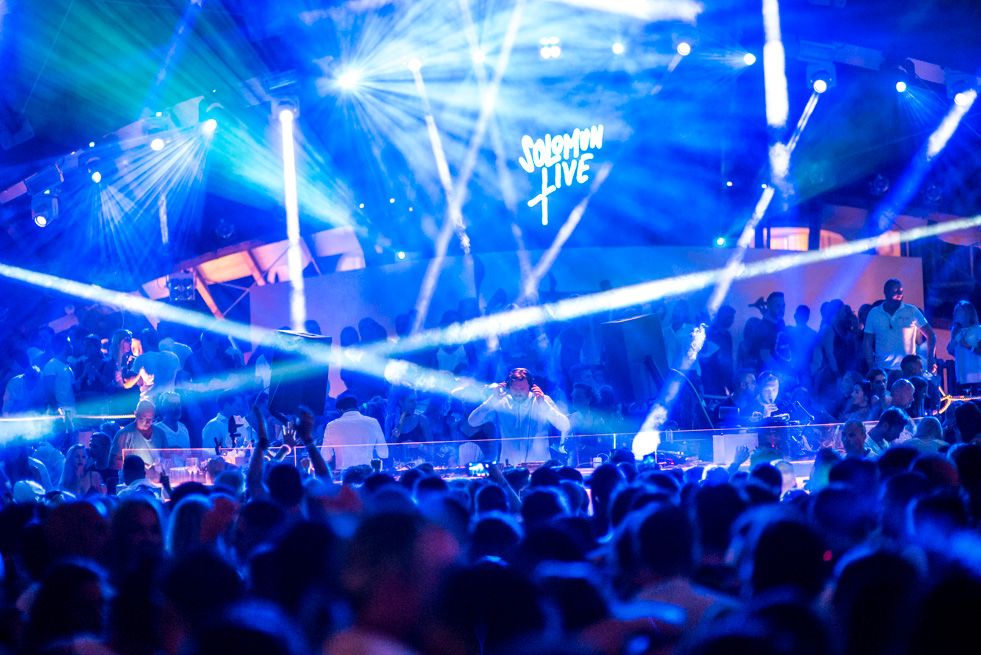 Solomun + Live Announces Open Air Line ups
After a long wait the big news of who will be a joining Ibiza tastemaker Solomun for his famous +LIVE parties at Destino Ibiza can now be revealed…
Destino is of course a tropical open air paradise with palm trees, a pool, sun loungers and of course a killer sound system. It is a blissful location to lose yourself in music, and this mini-residency all kicks off on July 6th with Johannes Brecht.
Brecht is a classically trained and professional musician who roughs up the electronic music scene. Of course, he releases on Diynamic, but also on Mule Music and Poker Flat and never fails to conjure up fresh soundscapes.
August 10th is then the date when Red Axes join the fun. This Israeli duo mix up guitars and synths into melodically moving tracks that take them all over the world. They have been doing so since 2010 on Hivern Discs, ESP Institute and Permanent Vacation and bring a fresh perspective to the table.
August 17th then finds Frank Widermann from popular +LIVE favourites AME come back to do his deep and medically magical thing. The much loved German is a regular guest here and always cooks up a perfect musical storm, so this year will be no different.
Last of all, deep and moody techno specialist Recondite returned with an array of machines to create his sensual and absorbing sounds. Releasing on Acid Test and Innervisions, Life And Death and Ghostly, his sound is fully formed and sure to impress again in 2017.
July 6th – Johannes Brecht
August 10th – Red Axes
August 17th – AME Live
October 5th – Recondite