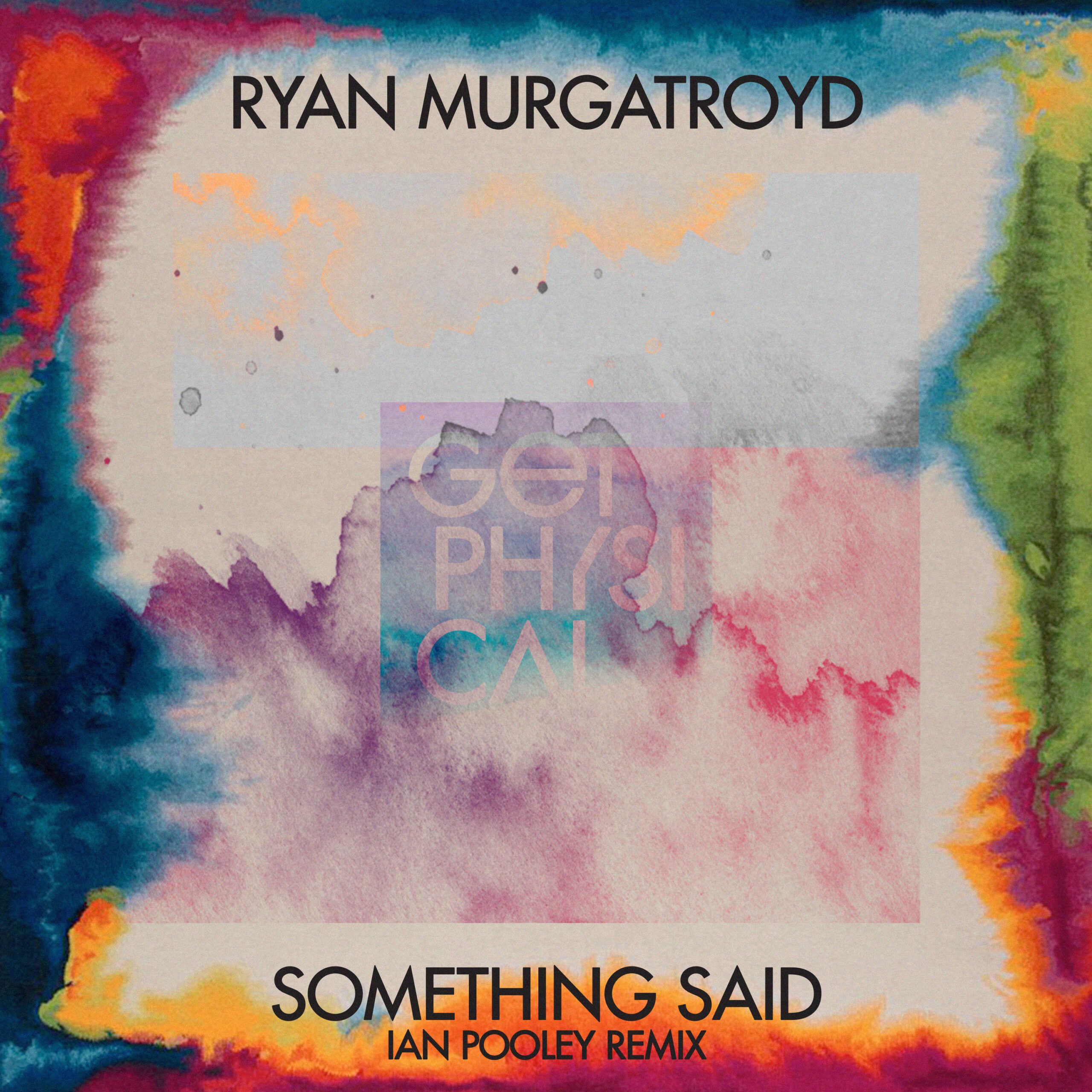 Ryan Murgatroyd - Something Said (Ian Pooley Remixes)
Get Physical will end 2017 and start 2018 with two remixes packages that find first Ian Pooley, then Super Flu, rework Ryan Murgatroyd's essential 'Something Said' track from the label's latest Words Don't Come Easy compilation.
South African Ryan Murgatroyd is a Cape Town based producer who has amassed a fine discography over the last decade. Now signed to labels like Defected and Get Physical and a regular at Hï Ibiza with Black Coffee, his 'Something Said' was a real standout in this year's compilation, not least for the way its popping drums, lithe percussion and colourful melodies did such a lively dance. At its heart though were the wonderfully pained vocals, courtesy of one of South Africa's true rising stars, who for now shall remain nameless which were layered over the top of the groove whilst a tumbling bassline helps flesh out the inventive and original sound. This original version is available on both of the remixes packages.
The first package also comes with two remixes from long time Berlin house head, Pooled Music boss and respected producer Ian Pooley. His first fine remix is a full fat house track with vamping chords injecting energy and urgency to the slithering hi hats and mid-tempo kicks. It's a set building tune that sweeps you up and carries you along before the chords drop out and reveal a pained bassline. The dub mix removes the longing vocals to focus more on the chords and bass and result in a warm and melodic house groove that is effortlessly timeless.
Use this link for your Beatport DJ-Charts: http://bit.ly/2jV96BZ