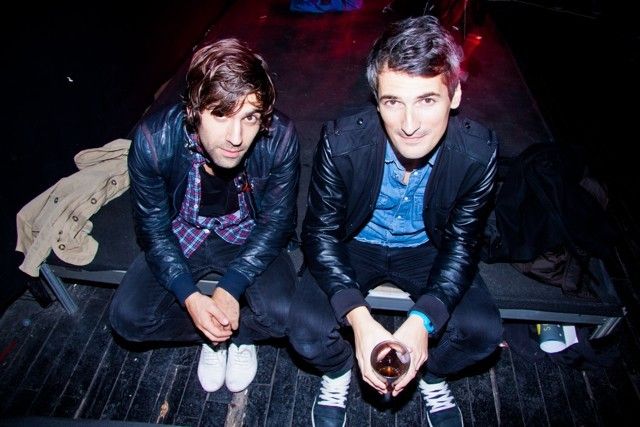 SomethingALaMode – Something On My Mind
Rising stars of the Parisian house scene, SomethingALaMode release their sophomore album, 'Endless Stairs' and new single, 'On My Mind' this spring and are primed to set the season ablaze.
After the successful release of 'Toy Spark Gun' and 'Prophet 21', heralded by the likes of MTV, Vibe, Clash Magazine, Les Inrocks, Konbini, Beatport and Mixmag, SomethingALaMode are back with their brand new long player showcasing twelve upfront jackin' house cuts featuring esteemed collaborations with various luminaries like Dan Black, DWNTWN, Rinko Kikuchi, Adam Joseph, just to name a few. All painstakingly crafted together for one hi octane, bass addled ride.
A familiar fixture within the fashion circles, Karl Lagerfeld featured in the group's first single; SomethingALaMode's debut album garnered critical acclaim from fans and peers alike back in 2009. Both Music College graduates, Thomas and Yannick adopt an academic approach to party music, infusing both their passion for Stravinski as well as Daft Punk.
SomethingALaMode's career trajectory has been skyrocketing ever since. Having shared the stage with fellow peers like The Bloody Beetroots, Gonzales, Jeff Mills, Madeon, Icona Pop and Zedd. They also sold 15,000 copies of their first album and toured cities from Koko in London, to Cigale in Paris and Krysha Mira in Moscow. Regulars on the fashion circuit, the duo have played at various shows including Issey Miyake, Thierry Mugler and Chanel.
Tracklisting : 1. Toy Spark Gun (feat. Dan Black) 2. After The Rain 3. On My Mind (feat. DWNTWN) 4. Kairos 5. Somebody's Gonna Love Me (feat. Lola) 6. Prophet 21 7. Tunnel Of Love 8. Losing Game (feat. Adam Joseph) 9. Architecture 10. Endless Stairs 11. Julius 12. Versailles No Bara (feat. Rinko Kikuchi)
www.salm.fm
www.facebook.com/salm.music
www.youtube.com/salm
www.twitter.com/salm_music
www.soundcloud.com/salm_music