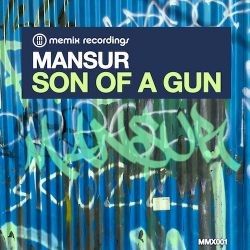 Mansur - Son of A Gun
Mansur is the brand new guise from the highly acclaimed Brazilian DJ/Producer DJ Meme, who with 'Son Of A Gun' launches his exciting new record label Memix Recordings. A track made in just 1 night for fun, tore an Italian club apart when it was played and has gone on to do the same in many other countries since! The result is a fat, retro House chugger that's laced with a sparkling Disco diva vocal hook! Also on the package is a mighty feel-good, hands in the air inducing piano House re-edit to lift the floor into another stratosphere! A fantastic debut for this exciting new label!
"I have set up the Mansur guise as a platform to experiment with new and contemporary sounds, whilst still continuing to deliver the classic Meme sounds under my own name. – DJ Meme
Track Listing
1 Son Of A Gun (Original Mix)
2 Son Of A Gun (The Pianohouse Re–edit)
'Son Of A Gun' will be released on Traxsource Promo September 4th / Full Release October 9th 2015.