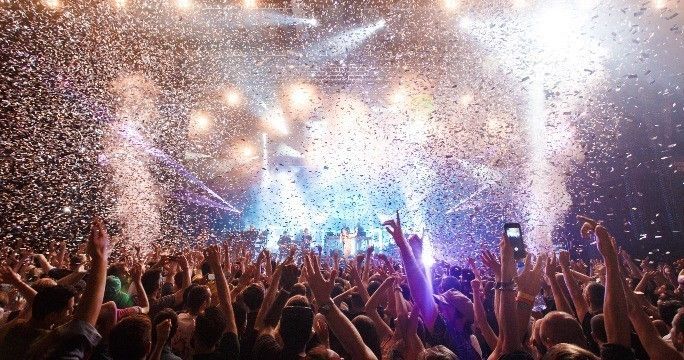 Sonar 2014 hosts 109,000 visitors from 99 countries
The 21st Sonar broadens its artistic and cultural profile and reasserts its status as a unique festival model.

Sónar 2014 hosts 109,000 visitors from 99 countries and more than 3,500 professionals registered at Sónar+D, the festival's congress area. Sónar by Day hits record high figures, with over 52,000 people, and the combined total is the second highest figure in its history.

In total, Sónar will be held in 8 cities around the world next year: the new additions as new venues for 2015 are Santiago de Chile and Bogota, as well as Copenhagen, which will be joining Cape Town, Reykjavík, Stockholm, Barcelona and Tokyo.

The festival has expanded its vocation by exploring unusual new formats and content never seen before at other festivals, both in the musical field and the congress activities at Sónar+D. A new design and location for the stages, the inclusion of unique experiences like Despacio and the show by Plastikman, the spectacular deployment of digital art involved in the creation of SonarPLANTA and extensive range of lectures, workshops and presentations at Sónar+D are some of the highlights of Sónar 2014.

Sónar 2014 closes its doors today having achieved an excellent artistic level, with 155 shows across the widest sonic spectrum, from the most experimental approaches and pure electronica to the very latest generation in dance music, taking in electronic cumbia, and the new heroes of trap, grime, new disco and bass music, without forgetting classics like house.

The festival has presented more premieres this year than ever, including Plastikman, Massive Attack and Royksopp & Robyn, and provided memorable shows such as those by Daito Manabe, Woodkid, Nils Frahm, Machine Variation, Audion, Tarek Atoui, Ben Frost, Matmos and Jon Hopkins, among many others. Its firm commitment to the Spanish scene has also been reinforced once again this year, with over thirty performances by the country's leading artistic benchmarks.

The bond between creativity and technology that has been at the core of the festival's DNA since its inception has been strenghtened with the organization of Sónar+D, featuring more than 120 activities aimed at the professional sector. The meeting of 3,500 creators, technologists, researchers and experts from the creative and technology industries aims to grow in the coming years, incorporating new public and private partners, from the fields of research, technological development and innovation and artistic experimentation. The conference aims to be an essential forum for the exchange of knowledge between sectors, an engine for business opportunities and a platform and showcase for local industry and creation.

Another important development this year has been the birth of SonarPLANTA, a new challenge in the new media art world, created in close collaboration with the Sorigué Foundation, which presented the monumental installation by Carsten Nicolai, unidisplay, at Sónar by Day this year. The joint initiative, which will continue at least until 2017, will premiere a large format piece created especially for the festival each year.

The next Sónar event will take place on 16 December this year in Cape Town, and will be followed in 2015 by the simultaneous staging of Sónar Reykjavik (12, 13 and 14 February) and Sónar Stockholm (13 and 14 February), the first ever Sónar Copenhagen, on 13 and 14 March, Tokyo in October and the new additions to the calendar of Sónar Santiago and Sónar Bogota in December.

Sónar Barcelona will take place on 18, 19 and 20 June 2015.

The festival will be placing a limited edition of 500 tickets for Sónar Barcelona on sale at midnight tonight (23:59 on 14 June) at a special price of 115 euros.