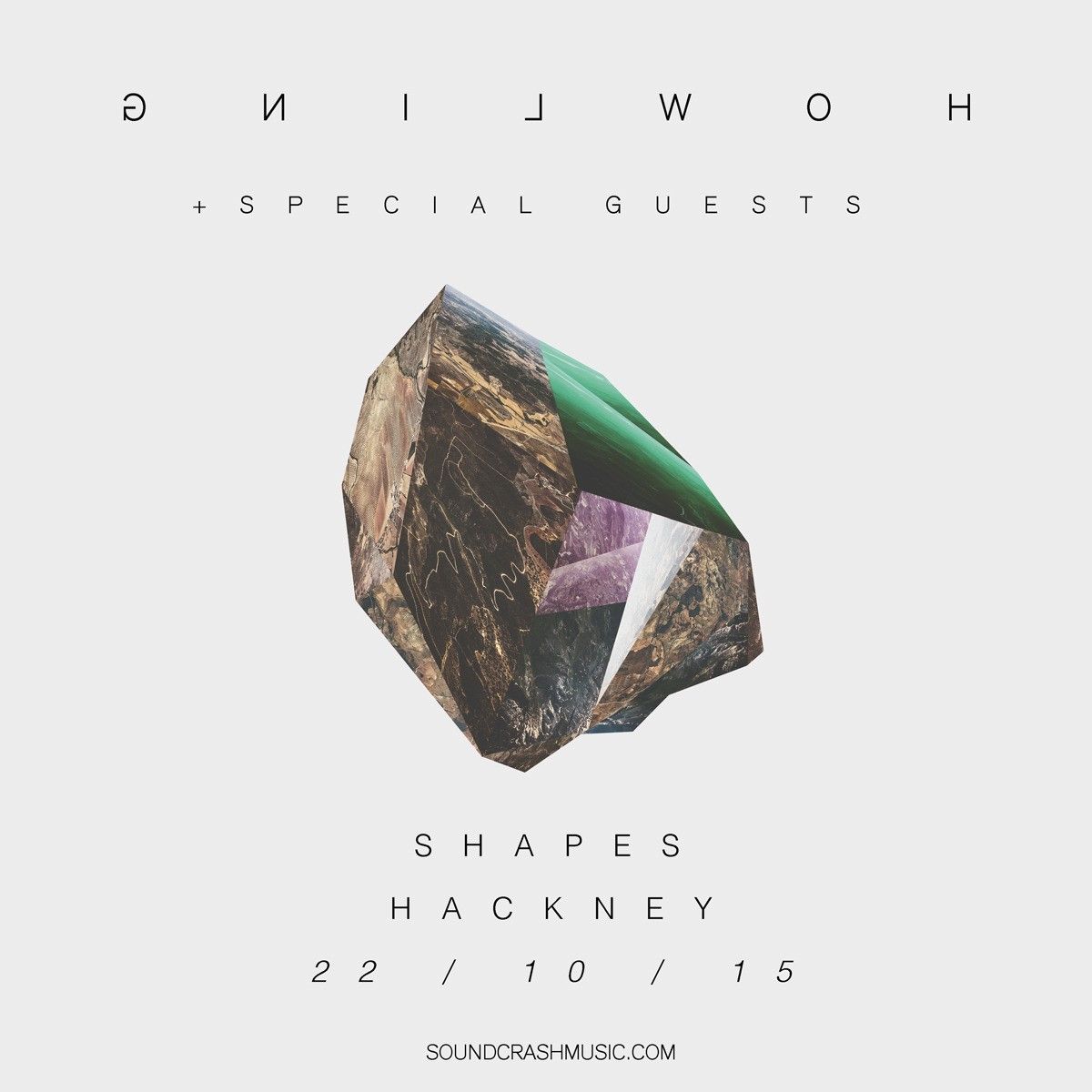 Soundcrash presents: Howling
Soundcrash is incredibly proud to announce that experimental duo Howling will be taking to the stage at Shapes in the vibrant Hackney Wick to showcase their unique blend of electronic and acoustic music.
Howling combine sparse loop based production with haunting vocals, swelling synth lines and chiming guitars to create an utterly beautiful other worldly sound. Sometimes subtly touching on house music whilst keeping to traditional song formats, Howling have managed to create a distinct sound that has set them apart from the crowd.
Folk singer Ry X and producer Frank Wiedemann released their first single 'Howling' in 2012 after Frank closed his Boiler Room set with it and wild viral demand forced them to release it on Innervisions. Since then Howling have grown even more in popularity with a stand out Boiler Room of their own adding to the huge amount of hype surrounding their debut album 'Sacred Ground'.
Hackney Wick's newest warehouse space, Shapes, is the perfect location to watch Howling as they showcase their highly polished and utterly entrancing live show.