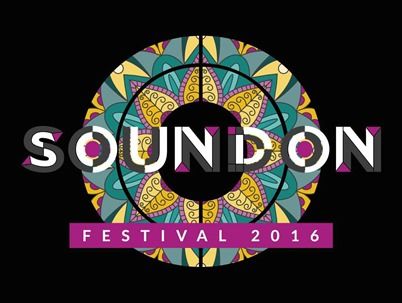 SOUNDON FESTIVAL ANNOUNCES SUNDAY LINEUP
Two-Day Dance Music Festival Announces Unbeatable Ticket Prices and Massive Sunday Lineup After Moving Dates To 13th / 14th August, Including Fuse ODG, Krept & Konan, Chip, Huxley, Anja Schneider, Alexis Raphael, Leftwing & Kody, Artful Dodger, So Solid Crew, Majestic, DJ Luck & MC Neat, Shades of Rhythm, Paul 'Trouble' Anderson, Fabio & Grooverider, Marshall Jefferson, Slipmatt and many more…

Soundon Festival, the two day music extravaganza, celebrating 30 years of dance music culture, from acid house to the latest urban sounds, has announced its Sunday lineup, after the recent announcement that the festival has moved to Saturday 13th and Sunday 14th August. With 30 names announced so far, the Soundon team have delivered a stellar lineup of international DJs and live acts, set to appear across 4 stages at Essex Sports Village, a 48 acre greenfield site in Purfleet. New ticket prices, deliver the best value festival of the summer. Earlybird tickets are available for as little as £20 (£35 VIP) for each day, or £40 (£55 VIP) for a weekend ticket, from www.soundonfestival.com. This is incredible value with a Sunday lineup that includes the likes of Fuse ODG, Krept & Konan, Chip, Huxley, Alexis Raphael, Anja Schneider, Leftwing & Kody, Artful Dodger, So Solid Crew, Majestic, Dj Luck & MC Neat, Foor, Shades of Rhythm, Paul 'Trouble' Anderson, CJ Mackintosh, Fabio & Grooverider, Marshall Jefferson, Slipmatt and many more….

The decision to move the festival date from start of May, ensured the site infrastructure was 100% festival-ready. Since then organisers have worked tirelessly to keep artists on board, add new talent and deliver an event worth waiting for. Look out for more headline acts to be announced shortly.

The Soundon team have lived and breathed electronic music for three decades and the diverse Soundon lineup reflects this taking in numerous genres including, acid house, US house, garage, drum 'n' bass, techno, tech house, deep house, bass and its contemporary cross over with grime and hip-hop.

The Soundon Main Stage on Sunday, will see Fuse ODG delight fans with the unique Afrobeats style which has seen him clock up 4 UK top 10's, a hit album and a guest feature on Major Lazer's global smash, 'Light It Up'. Krept & Konan, will perform, after winning best hip-hop act at the Mobos and scoring a #2 hit album last year. Their current sellout European tour will be the perfect warm up for Soundon. Grime star, Chip will also show off his live skills, proving why he has a huge following and a string of crossover smashes to his name. Hip-hop don, Tim Westwood will takeover the main stage and is guaranteed to get the crowds jumping. Also confirmed are Colin Francis, Woody and Kayne Raime.

Stage 2 is hosted by Dazed, who push the boundaries with some of the most exciting names in house and techno. Huxley will let Soundon crowds hear the latest cutting edge underground house as showcased on his Rinse FM show and his releases on Aus Music, Hypercolour and 20/20 Vision. Berlin's highly respected Anja Schneider is set to wow the Soundon hordes with a set of the forward-thinking techno for which she is so well known. Soundon also welcomes Leftwing & Kody to the stage. The Lost Records bosses aim to show why they count the likes of Carl Cox, Jamie Jones and Loco Dice as supporters. Other heavyweight house and techno stars featured include Alexis Raphael, Max Chapman, Anek, Luke Larrell and Sol Edge, all set to prove that the hype around them is justified.

Stage 3 is curated by the legendary Garage Nation and features the cream of UK Garage. Artful Dodger needs little introduction after kicking off the UK Garage scene with a string of hits. Majestic will show why he's a favourite and prime time resident on KISS FM. Expect quality from Cartier, one of Garage Nation's previous residents and one of the scene's best selectors with a massive show on Rinse FM. Fans will be pleased to see Ironik hit the stage at Soundon. Alongside his own success, Tinie Tempah, Chip and Wiley have all requested his skills as a producer. Up and coming talents, FooR, have just enjoyed a top 5 album on iTunes dance charts, so will deliver the latest contemporary garage grooves. More bumping garage vibes come from renowned names, So Solid Crew, DJ Luck & MC Neat, Wideboys, Pied Piper Mikee B & Timmi Majic, Ramsey & Fen, Norris Da Boss Windross, MC Creed, MC P.S.G and MC CKP.

Stage 4 casts the net back to artists who have shaped dance music over the last 30 years. Soundon crowds get a chance to see the 'father of house music', Marshall Jefferson, a true legend. Shades of Rhythm became staple favourites for the early 90's ravers, with a string of hits, making their appearance a special Soundon treat. Look forward to a mix of classic and fresh tunes from Paul 'Trouble' Anderson, one of the original and most influential KISS FM DJs. Drum 'n' Bass fans make a note to catch the legends, Fabio & Grooverider as they get Soundon bouncing. Other pivotal names in the development of dance music include CJ Mackintosh, Slipmatt, Ratpack, Ragga Twins and Dennis Valentine.

And, in a nod to Soundon Festival's Essex roots, Mark Wright will be spinning classic club tunes, providing the exclusive Sunday soundtrack in the VIP Arena.
A ticket to Soundon Festival is like a journey through three decades of electronic music and more. If you can't find music to make you dance with this lineup you'd better check your pulse! Soundon Festival Director, Danny Swallow comments,

"Soundon Festival celebrates all the great electronic music out there, from the earliest house to the latest contemporary urban sounds. We're giving music fans the best value tickets out there, while still delivering an incredible two days of music. We aim to recreate the vibe and love of the very best music festivals."

Essex Sports Village will be transformed, with boutique food and drink outlets, champagne and cocktail bars and stylish chill out areas, helping make the first Soundon Festival one to remember.

For up-to-the-minute information about Soundon Festival 2016, visit the website www.soundonfestival.com, or follow Soundon on Twitter @SoundonFestival and facebook.com/soundonfestival