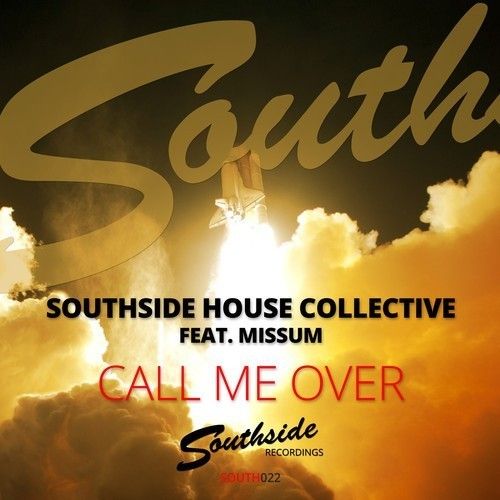 Southside House Collective feat MissuM – Call Me Over
Captains of their own ship and internationally acclaimed production outfit Southside House Collective are back on the map this month with the release of their eagerly anticipated return to Southside Recordings for 'Call Me Over' – a highly original single release that once again proves why the boys are among the fastest rising independent labels in the dance music world. Calling up an old friend in MissuM for the vocal works – the guys have hit the ball out of the park with 'Call Me Over' a technical and distinctive single that's clearly the works of a talented crew of minds. The production is pristine and there's enough ideas and nuances to make this release one of their most impressive to date. The Southside House Collective have a high standard when it comes to new signings and they consistently warrant their high standards when they get together for a self-released project of their own. It's been no less than six years since their last collaborative efforts with MissuM and what a long way they have come. Their originals were stuffed with potential and excited those with an ear for emerging talent – but fats-forward to today and they are releasing singles of the highest caliber that would not be out of place alongside the very best that our industry has to offer.
Not content to just showcase their own skills – the label has also called on Agravic, Danny Thorn, Martin Eriksson & Mowiak over for remix duties and you can be sure of a diverse range of sounds from a batch of the label's favourite upcoming talents.
'Call Me Over' is out now on Southside Recordings
iTunes: http://bit.ly/1mcCmgI

Spotify: http://spoti.fi/1lR4vIz

Beatport: http://www.beatport.com/release/call-me-over/1284212

Juno Download: http://bit.ly/Rgw6HE

Dezeer: http://bit.ly/1fLeBe7
Social:
@SouthsideHouseC
https://www.facebook.com/SouthsideHouseCollective
https://www.facebook.com/southsiderecordings.se