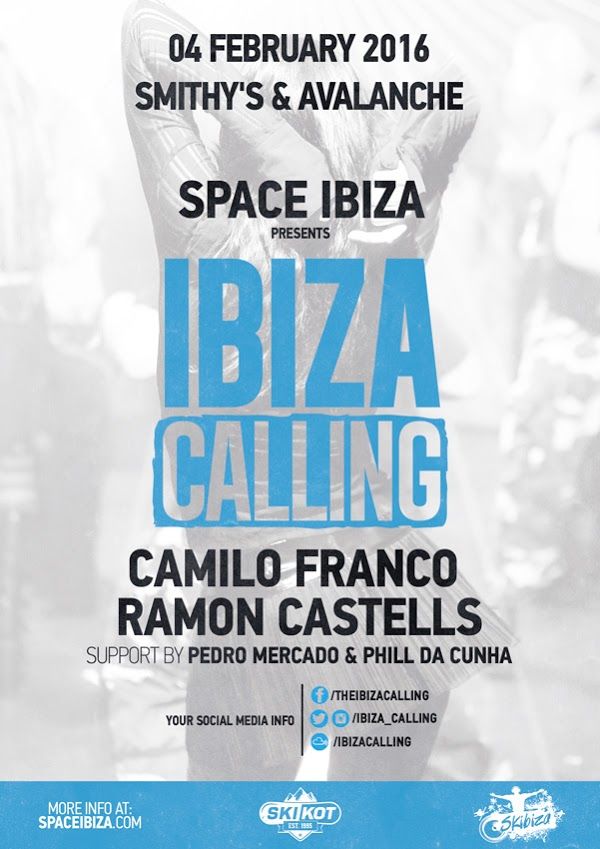 Space Ibiza and Ibiza Calling fly to the French Alps
Skikot, member of the Sundio Group, likes to push the boundaries to bring the best to its' customers. "Why not bring the best of Ibiza to the best of the French Alpes?" was the idea, looking for the best entertainment on the planet to bring to their clients during their ski holidays. If you talk about entertainment, you talk about IBIZA.
Skikot will transform – under the umbrella "SKIBIZA" – the beautiful mountain village of Les Deux Alpes into Ibiza, and that in the week of January 30 to February 6. When you talk Ibiza, Space Ibiza cannot be missed in the picture.
This leading IBIZA club will be present with one of it's most succesful concepts, bundling all the best from the White Island musically and in spirit: IBIZA CALLING. Date of the evening is Thursday February 4, spanning an insane night over Smithy's & Avalanche untill the early morning hours. With Resident DJ's Camilo Franco and Ramon Castells, Les Deux Alpes will be treated with IBIZA's finest. This will be a unique night, never seen in this exclusive snow station. Camilo Franco and Ramon Castells will get support from Skikot Heroes, Belgians' finest Pedro Mercado and Phill Da Cunha.

All info on IBIZA Calling can be found at the Space Ibiza website at http://www.spaceibiza.com
All info on Skibiza can be found on the Skikot website at http://winter.skikot.be/Skibiza