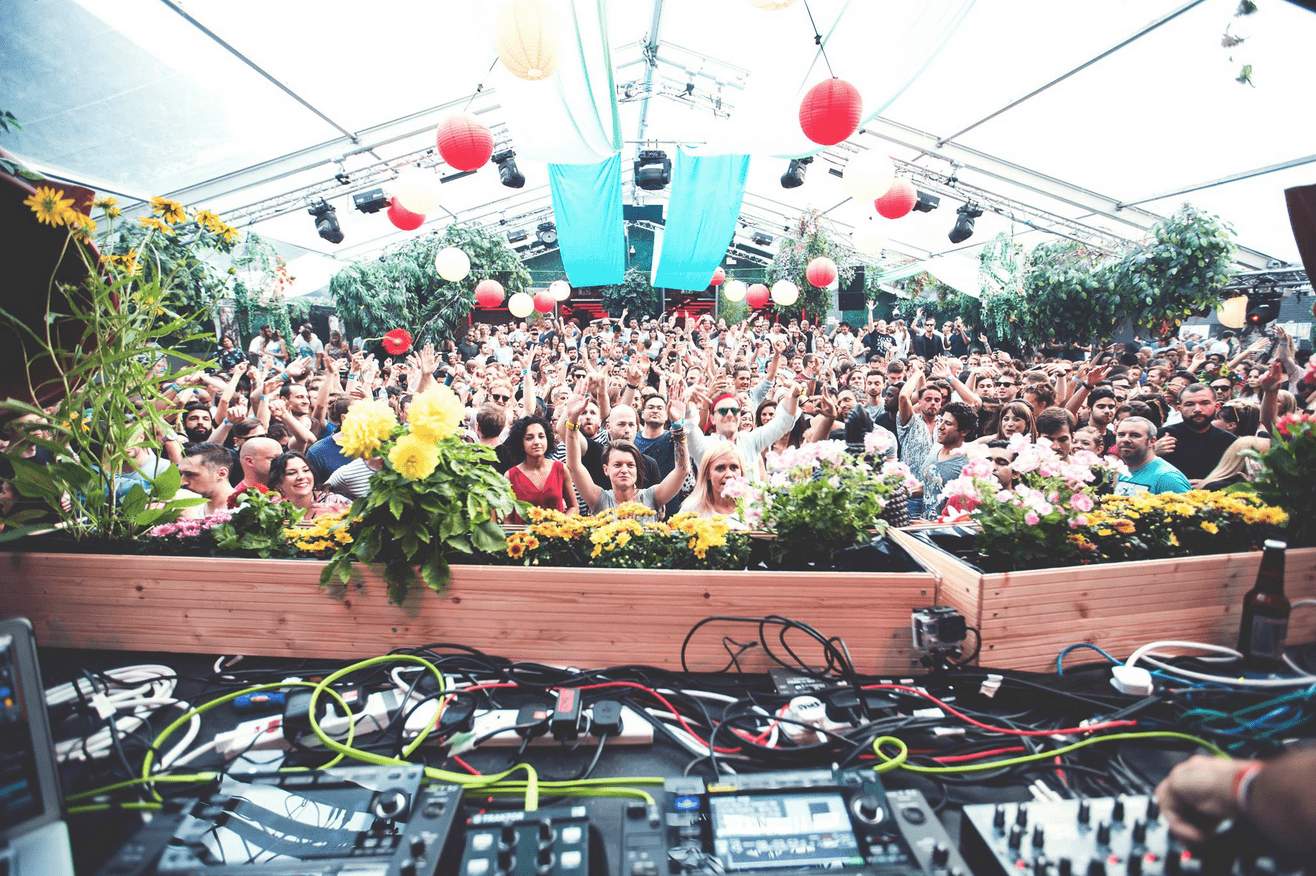 Space Ibiza and Studio 338 launch farewell series of events in London
Always looking to offer something different, Studio 338 keeps the surprises coming with the news that Ibiza kingpins Space are returning to South London for four London farewell dates in 2016. It will be a bittersweet return, though, because these will be the last ever Space events after an incredible 27 years of leading underground music parties from the very front – Farewell For Now. This series will also coincide with the launch of Studio 338's brand new glass Atrium terrace (pictured below) where each party play out.
Over those 27 years Space has put on some of the most legendary and seminal dance parties there have been, often curating festival sized line-ups with wild and colourful atmospheres to match. Everyone who is everyone has played for the brand and thousands upon thousands of people have partied at the world famous club. Now it is all coming to a sad end so this will be a final chance to gather with like minded Space fans and have one last boogie.
Each of the four events are sure to be truly momentous occasions and with a penchant for great production to match Studio 338's own, as well as a passion for perfectly curated underground line-ups, this is sure to be a match made in heaven. The first party will be with long running Space night Kehakuma on April 16th, a Space Ibiza show will be on July 16th, and the Space "The Club of 27" farewell will be on November 12th and one other date will round out the series.
Kehakuma—headed by its resident Javi Bora—has been dominating the Ibiza landscape since 2009 and is always linked to be experimental and avant-garde. Influenced by the elegance and oriental minimalism of the Far East it is a tasteful underground showcase that, it can now be revealed, will be headlined by Underground Paris, the French DJ and deep house obsessive who has an unrivalled knowledge of his sound. He runs the much loved My Love Is Underground label and is a real boffin when it comes to the best hope has to offer. As well as him., the party features Robag Wruhme, Chicago star Chez Damier, Berlin party starters ItaloJohnson cult soundsmith Matthew Herbert and US sensations Mr Tophat & Art Alfie.
This is another mouth watering run of parties that ensures that Studio 338 remains in its position at the top of the pile as one of the most exciting clubs in the country.