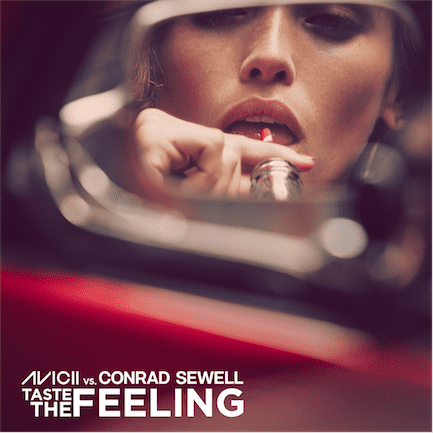 'Taste the Feeling' by Avicii Announced as Anthem for the Coca-Cola UEFA EURO 2016TM Campaign
'Taste the Feeling' by 2 x Grammy nominee and 4x RIAA Platinum artist Avicii will be the anthem for the Coca-Cola UEFA EURO 2016TM campaign. 'Taste The Feeling' by Avicii vs. Conrad Sewell is an up-beat anthem, which captures the spirit of the campaign and features the soulful voice of Conrad Sewell – the London-born, Australia-raised singer behind the 2015 break-out single 'Firestone'. The song is available today via https://lnk.to/TasteTheFeeling and will be featured in various television commercials as part of the campaign. Lyric video can be found at http://cokeurl.com/TasteTheFeeling

"It's always our ambition to feature great music that people will remember and love decades from now," said, Joe Belliotti, Group Director, Global Music at Coca-Cola. "And we think we've done that with this campaign. As we searched for the perfect song, this one stood out from day one as something really special."

"I really liked the original demo and after a few intense weeks in the studio working on the production, we were able to present an amazing final product. Conrad was a great partner and we are excited that the song will be featured in the UEFA EURO 2016TM campaign for Coca-Cola so fans around the world can enjoy it," said Avicii.

On Avicii's participation in the project, Belliotti added, "We've worked with Avicii since 2011 on several projects, and he knows how to create optimistic music that resonates with listeners around the world. He has a melodic and musical sensibility that draws you in… he creates songs with a modern feel but adds traditional instruments to the mix."
Avicii, a.k.a Tim Bergling, is one of the most acclaimed producers/songwriters/DJs working in music today. His live shows are renowned for the creativity of their production. His first album, TRUE, almost 5 million copies worldwide, charted at #1 on iTunes in 84 countries, and boasted the fastest selling single of 2013, 'Wake Me Up,' which was streamed nearly 1.5 billion times. His most recent album, STORIES, has aggregated sales of more than 1.5 million since its release and includes the acclaimed single 'Broken Arrows' with Zac Brown.

'Taste the Feeling' was originally revealed as an acoustic version by Conrad Sewell in January during the global launch of the new Coca-Cola global marketing campaign of the same name. The song complements the creative idea that the simple pleasure of drinking a Coca-Cola, any Coca-Cola makes the moment more special.

Coca-Cola collaborated with music agency Deviant Ventures for the overall music supervision. "For the anthem, we wanted to pair Avicii with a relative newcomer. Conrad Sewell has been on our radar ever since last year. Avicii's signature production with Conrad's unique vocals made the perfect mix for a summer hit", said Umut Ozaydinli, Chief of Possibilities at Deviant Ventures.
For more info on Avicii, please visit:
http://www.avicii.com/
https://www.facebook.com/avicii
https://twitter.com/Avicii