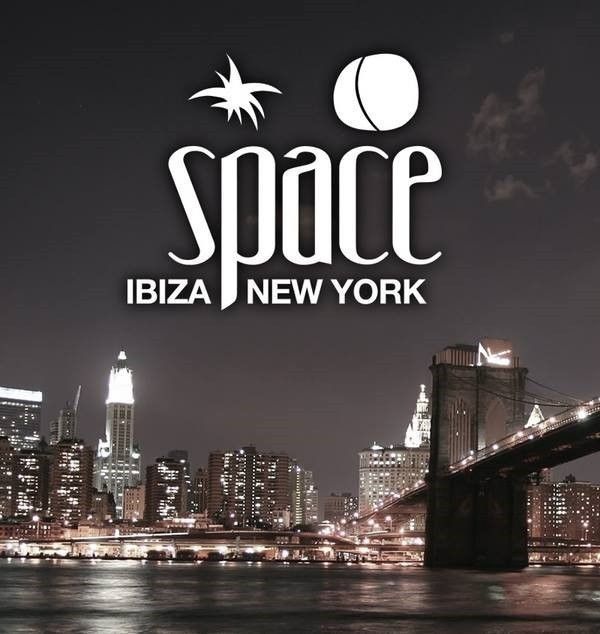 Space Ibiza New York to debut during New York Fashion Week 2014
Ibiza's most legendary nightlife and entertainment brand will debut its first North American location on September the 12th and 13th during the 2014 New York Fashion Week.
Space Ibiza's New York incarnation will bring the unrivalled energy and entertainment of the world's number one nightclub within the world's most established party destination to Manhattan's burgeoning Hell's Kitchen neighborhood, overlooking the Hudson River.
Space Ibiza has established itself as a worldwide reference for dance music culture over the past 25 years. It is hallowed ground for both world-renowned and emerging artists in the defining genre of contemporary musical culture. This unmatched credibility and heritage will be leveraged to bring one-of-a-kind performances from the world's most popular deejays as well as up-and-coming artists.
Envisioned by ICRAVE, the internationally-renowned hospitality design firm, Space Ibiza's New York expression marries the care-free sensuality of its Spanish origins with the urban, artistic roots of New York City's nightlife. Laid out over 20,000 customizable square feet, the industrial warehouse-like design references the urban surroundings and the history of Hell's Kitchen via a lounge constructed around a raw shipyard container. Downstairs, the exterior of the club will be its own landmark with custom graffiti art by Spanish street artist Belin. A multi-level main room features floor to ceiling windows and an over-sized, custom DJ booth while a rooftop lounge with panoramic skyline views of the West Side offers nods to the open-air location in Ibiza.
While reverence is paid to nightlife culture of the past, Space Ibiza's New York location sets a new standard for cutting edge technology in sound, lighting and effects. Space chose NYC based Anthem sound stage and lighting to provide one of a kind systems never before seen in a nightclub environment. This includes an oversized disco ball previously only seen at music festivals, capable of spinning at unprecedented speeds as well as four custom fabricated intelligent lighting UFO spheres and a super high rpm motorized truss system. There's no shortage of layers of effects and a Space Ibiza staple, cryogenics. The most incredible sound quality has been ensured through a Funktion One sound system, specially crafted for Space Ibiza and its franchises and imported to the US by Anthem SSL: the Space Ibiza Sound System by Funktion One.
The nightly narrative unfolds further with the legendary Space dancers. Raised platforms on either end of the dance floor have been specially designed for the world-class themed dance performances synonymous with the Space Ibiza experience. Dancers from Ibiza will spend the island's "off-season" in New York while New York-based dancers will be trained in Ibiza to bring the authentic energy of the island atmosphere.
American nightlife industry veterans Antonio Piacquadio (Co-Owner & Operator), Carlo Seneca (Co-Owner & Operator), along with Michael Geniton (Co-Owner) and Rob Toma (Director of Talent Procurement) are behind the impressive project, with over 35 years combined experience in the United States and Ibiza.
Space Ibiza New York is located at 637 West 50th Street at 12th Avenue. The venue is also available for private events upon request.