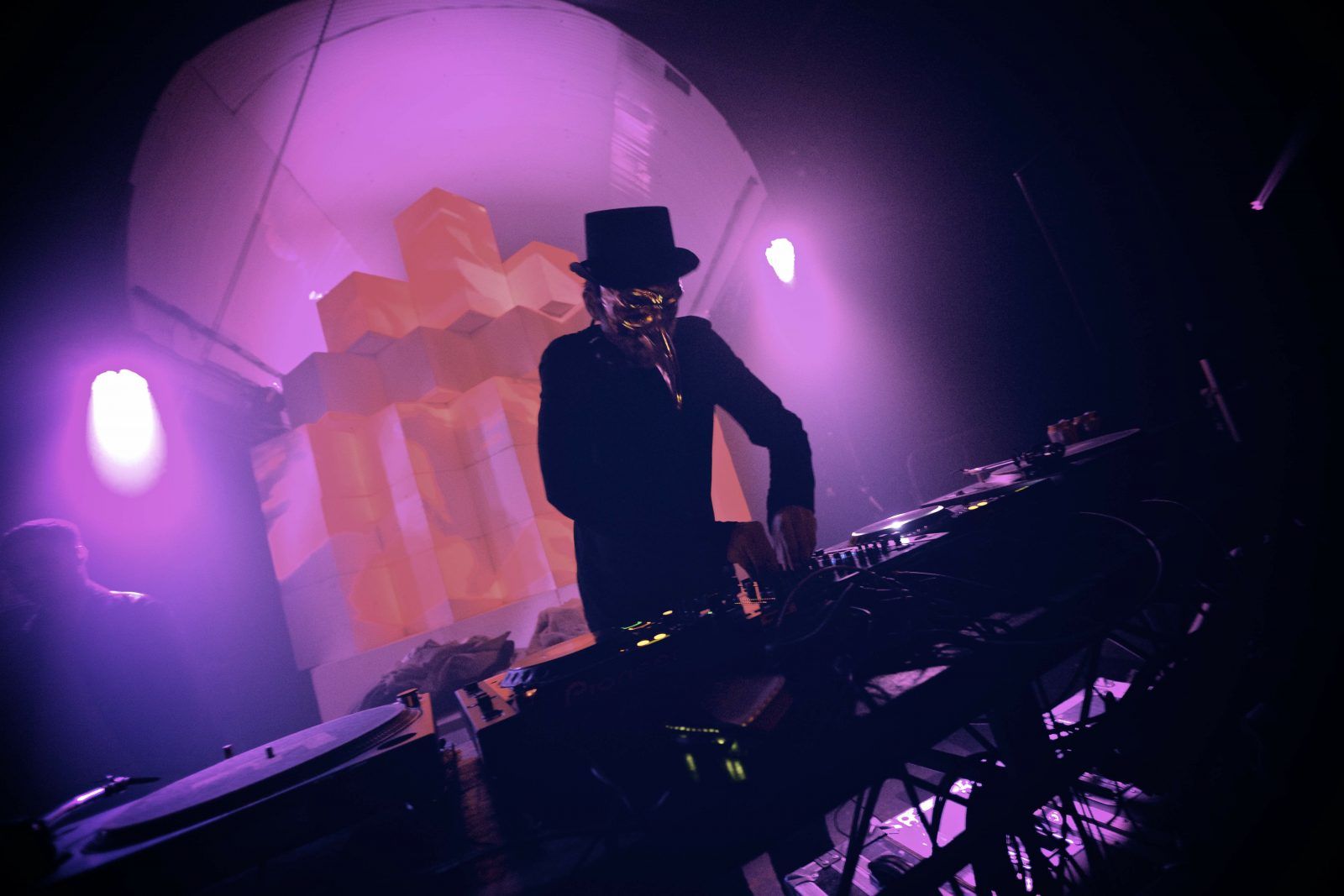 SSW4 Festival announces lineup!
Experience 4 rooms of incredible music at SSW4 on 60K worth of sound system madness savouring an unrivalled A List Line up of International headliners at Preston's brightest new Weekender event, which takes place over the weekend of Friday September 26th through to Sunday September 28th at The Park Hall Hotel in Charnock Richard (20 minutes from both Liverpool and Manchester airports and off the M6) and attracting party goers from all corners of the UK and beyond.
Celebrating its fourth year, SSW welcomes Germany's enigmatic man in the golden mask, Claptone, alongside NYC disco legend, Danny Krivit, the UK's Hacienda mainman, Graeme Park, Crazy P DJ set, Jimpster, Horse Meat Disco's Luke Howard, Inland Knights, Fish Go Deep & Groove Assassin.
Raising the roof on stage are 70s soul legends, Ann Sexton and Garfield Fleming, with explosive rare Wow factor shows that will undoubtably be some of this year's SSW4 highlights. Flanked by over 60 DJ's including the Godfather of Manchester's clubbing, John Grant playing a Classic Rafter's/Blackpool Mecca all dayers & Ritz set, alongside the US vocal kings of House Music, Michael Watford and Ce Ce Rogers…and introducing what's sure to be the breakout Live smash of SSW4 – Big Brooklyn Red making his UK debut! – this is one event, you can't afford to miss.
Hailed as "the friendliest weekender" by patrons and DJs alike and with a line up to rival many more well established weekenders, SSW4 is the new kid on the weekender block, and promises another incredible 3 days of music joining the dots between the soulful sounds of House, nu disko, edits, soul, jazz, classic house, disco and classic funk n' soul in the mix topped off with Live performances.
DJ Yogi Haughton, doyen of numerous Southport and Prestatyn weekenders, is the powerhouse behind SSW4 and is a legendary longstanding Scottish DJ and club runner. With 60K of sound system madness, 4 arenas and state-of-the-art production, a So Chill outside covered garden area, a rare record and merchandise fair, on site pool and gym and a much-talked about After Party on Sunday night, book Monday off work now!
Kicking off on Friday September 26th from 5pm and closing at 7pm on Sunday September 28th, tickets are priced at £101.50 and are available from www.scottishsoulfulweekender.com
Check out the latest mixes and exclusives at:
https://www.facebook.com/thescottishsoulfulweekender
event: SSW4
dates: Friday September 26th- Sunday September 28th 2014
venue: The Park Hall Hotel, Charnock Richard, Lancashire PR7 5LP (next to Charnock Richard services on the M6 and in close proximity to Chorley train station & both Liverpool and Manchester airports)
Bookings & Info: 07540 112220
Times: Friday September 26th: 5pm – 7am
Sat September 27th: 12pm-6pm & 8pm-7am
Sun September 28th: 12.30pm-7pm & After Party 10.30pm- 4.30am
The Pressure Point: Danny Krivit (USA), Fish Go Deep (Ireland); Crazy P (UK), Inland Knights (UK), Groove Assassin (UK), Mad Mats (Sweden), Yogi Haughton (UK), Carl Dupree (USA), Filthy Manc, David Elders, Bruce Nicholson, Co Co McHale, Keiran Jay, Dave Hulmes
The Shrine Room: Graeme Park (UK) *Disco Set*, Luke Howard- Horse Meat Disco (UK), John Grant (UK) Rafter's, Blackpool Mecca all dayers & Ritz Classics set; Soul Sam, Fingerman, Dave Thorley, Kev Edwards, Rob Wigley, Billy Wildman, Willy McKenzie, Tony Bruce, James Cronshaw, Andrea 'Sista Soul', Gareth 'Maz' Butterworth, Deano Walker, Dave Box, Marcus Bee, Educated Jazzmen (Chris Thomas), Bizzy Pemberton
The Blue Room: Claptone (Germany), Graeme Park (UK) * Ultimate Hacienda Set* Jimpster (UK), Mad Mats (Sweden), Fingerman, Medlar, Yogi Haughton *Chicago & Detroit Special set* Cottam, Jamie 'Jelly Roll Soul' Alexander, Jimmy Jammin', Shaun Gillies, Bosco, Rob Mason, Keiran Jay, Metro Cat
Live Acts : Ann Sexton – the legendary US diva behind 'You've Been Gone Too Long'/'You're Loosing Me'/ 'You're Gonna Miss Me',
Garfield Fleming (USA) 'Don't send me away/You got dat right'/'Let's turn in early'
Michael Watford (USA) 'So Into You'/'Say Something'/It's Over'/My Love'/'Voices'
Big Brooklyn Red (USA)
Ce Ce Rogers (USA), Chicago classic house anthem 'Someday'
and Carvalho
So Chill Garden DJs: Thomas Tuft, Paul Mac, Mark Anthony, Geoff Allman, Mark Linton, Matt Blakk (aka Bullitz/ BLZ), Richard Francis, Sean Pearson, Dennis Probert + Skiddle's T.F. Wizard, Efenar,Barefoot and Sinba
SSW3 Info No: 07505 922872
Advance Online Tickets: £99 (£101.50 incl. B Fee) available from http://www.scottishsoulfulweekender.com – Deposit of £50 secures your place.
On the Day: £120.00 – No accommodation can be provided for walk ups
After party ticket for Sunday Night: £12.