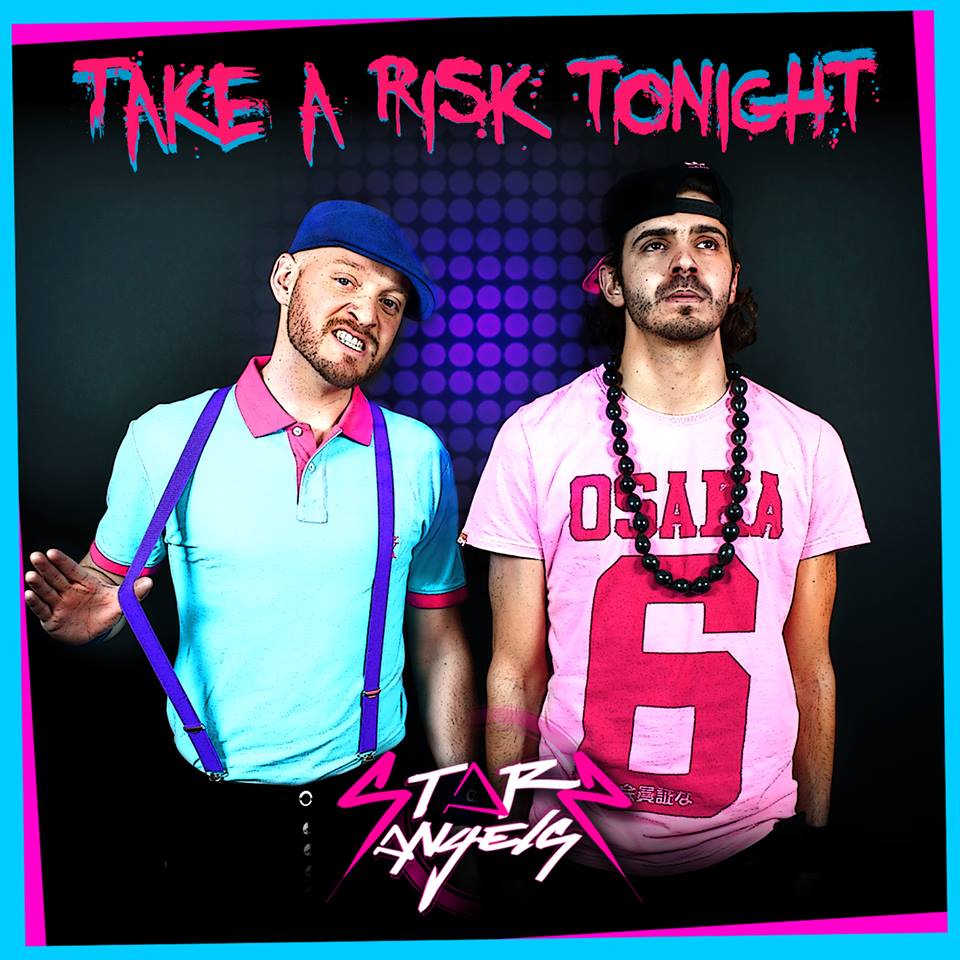 Starz Angels – Take A Risk Tonight
It's the start of a new musical journey for production and DJ duo Starz Angels, who've just dropped their first single release 'Take A Risk Tonight' hot off the back of a busy year on the road. Having toured internationally with their high-energy adrenalizing DJ shows, the pair have turned their attention to the studio and as we expected, the results are just as exciting as their live performances.
'Take A Risk Tonight' is a brawny Electro Progressive anthem, complete with dense bass thumps, iridescent synth lines, pristine drums and an anthemic vocal that'll be sure to carry the single to international acknowledgment. With a cocktail of both clean and melodic leads and tenacious, distorted bass tones, Starz Angels wasted no time in finding their signature sound. No doubt the first of many singles to come in the pipeline, if their debut is anything to go by, 2014 will be a busy and successful year for this ultra-talented team.
As DJs the pair are renowned for their high-octane sets that have journeyed them from Techno Parade (Paris), to Bamboozle (New Jersey) and Siloso Beach Party (Singapore). When not on international tours, you can find Starz Angels at Krave, one of the fastest growing dance music spots in Las Vegas, where they hold a residency. Their international demand is black and white evidence of the quality of their shows and with attentions now on the studio, you can see why we're excited about the future of Starz Angels. With 2014 looking to be their busiest year to date, if you're not already a follower, maybe it's time to join the party.
Available now on Beatport
http://www.beatport.com/release/take-a-risk-tonight/1202675
Starz Angels Online
www.starz-angels.com
www.soundcloud.com/starzangels
www.facebook.com/starzangels
www.twitter.com/StarzAngels