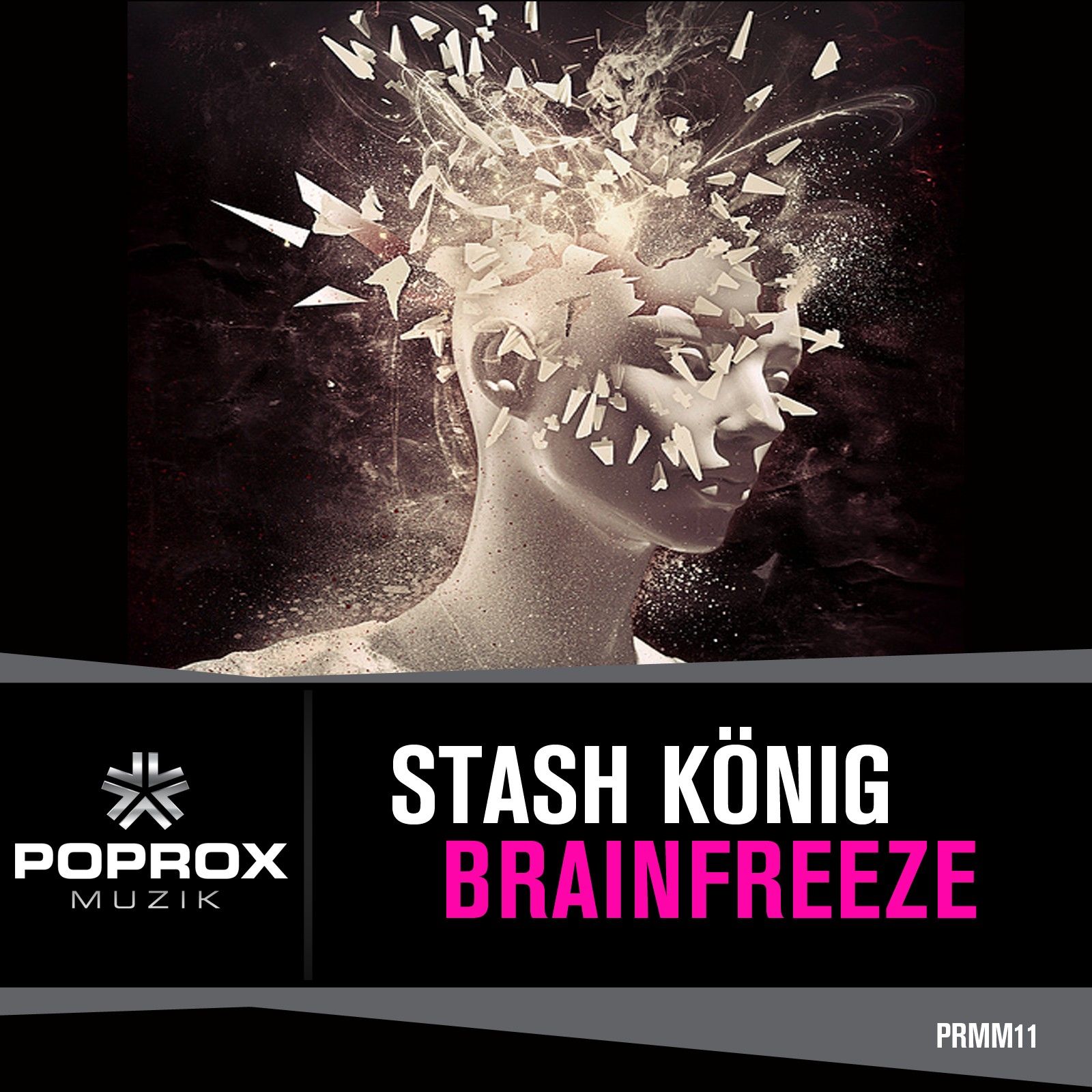 Stash Konig – Brainfreeze
Stash Konig this month unleashes his debut single release 'Brainfreeze' on Pop Rox Muzik. The LA based talent has been hard at work behind the scenes, honing his skills and sculpting a signature sound that's already sparked a wide-ranging line of plaudits that are dubbing him as a serious prospect. His hard hitting and energetic production format has captured the attention of both early followers and his peers alike and now it's time for Stash to unload his first release in what's looking to be an exciting period ahead.
Now 24 – Stash has been a regular face in recent years in various warehouse parties where he's traditionally been recognised as a DJ with a big reputation for pushing the limits of Electro and Progressive House with his relentless energy and love for high impact dance music. Now channelling that energy from his DJ shows into the studio – anyone familiar with Stash has been waiting with interest to hear just what he's got in the store for his debut with Pop Rox Muzik.
The intro of 'Brainfreeze' instantly throws out a blissful euphoric lead that sings over the underlying bass plucks. The breakdown rises up with the filters lifted, unloading the full force of the massive lead synths. The risers are abruptly smashed out of the way by the hard-edged drop, which unloads a feisty kick drum and a staggered percussive line that carries the rhythm of the track through the main sections. The mid breakdown reintroduces the melodic synths, which sound even more tuneful after the drop's ferocious energy is rested. The FX and risers raise the tension before we're once again faced with Stash's signature high-impact bass drops – the peak of the track and the driving force behind the energetic production style that he's made his own.
It's a big debut for Stash who's got some serious expectations around his movements, so it's no shock that he's kicked off his production career with a bang. 'Brainfreeze' is a perfect first release for a talent with an up and coming producer who's already got people in high places talking about his moves. It's hard, it's crammed full of energy and it's produced to a level that proves beyond any doubt that Stash has been preparing his sound for some time.
'Brainfreeze' is out September 1st on Pop Rox Muzik.