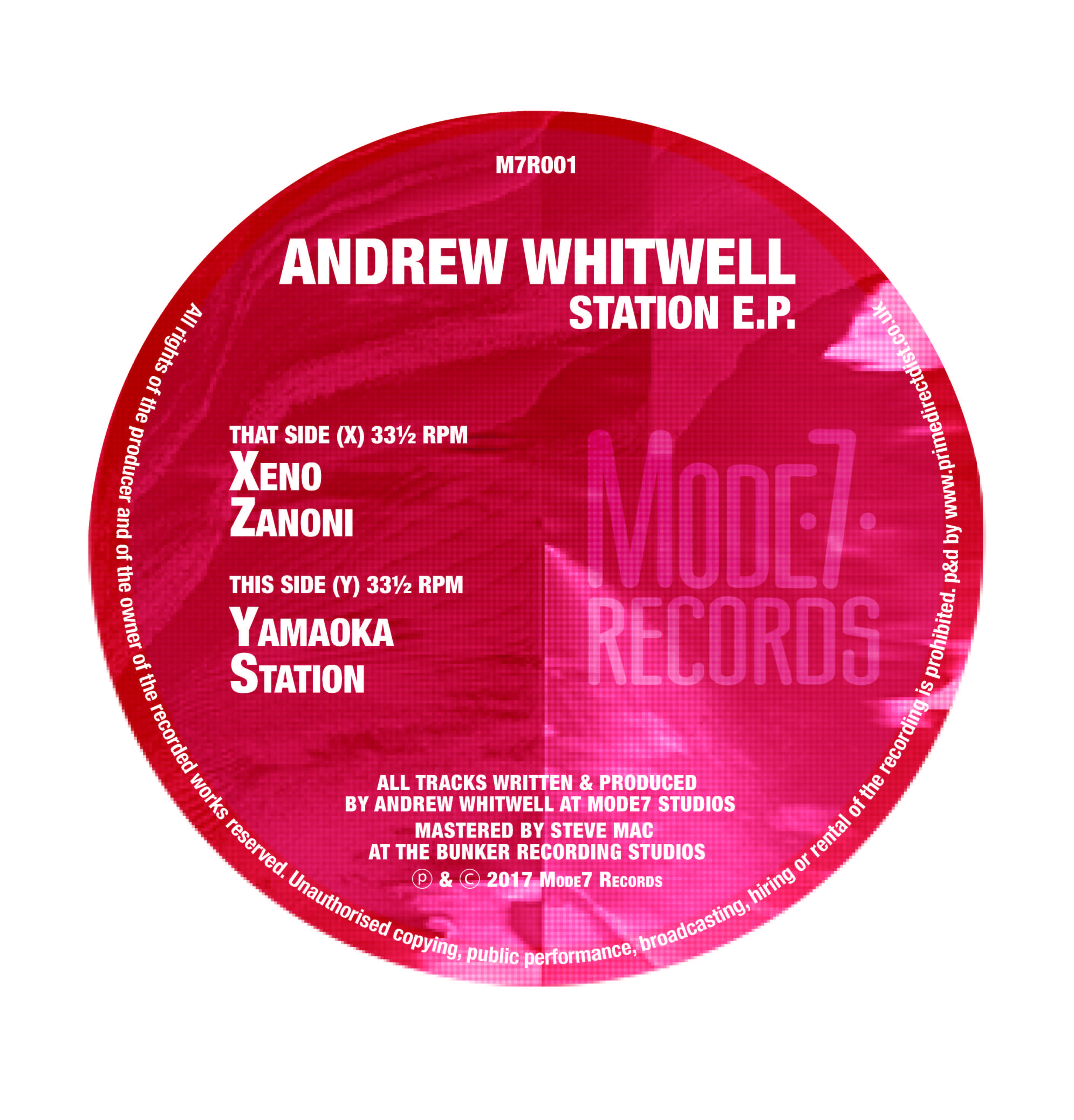 Andrew Whitwell - Station EP
Brighton based analogue synth junkie and producer Andrew Whitwell marks the launch of his Mode7 Records label with a standout 4 track EP of classic U.S. inspired House music.
Andrew Whitwell is a self confessed hoarder of vintage studio kit and has, over the years, built up an impressive collection at his Brighton based studio, much of which features on this stellar EP. The record itself was actually inspired by a decade old recording that Andrew had shelved during his university days, the track 'Station' caught the ear of local DJs and has been revived here with a new recording featuring the wealth of Whitwell's studio hardware. The 'Station EP' is the first release from the Mode7 Records imprint which will act as a vessel for the owner's music and is a follow up to Andrew's previous work under the Van der Funk moniker.
The release opens with the excellent 'Xeno', an evocative slice of Detroit influenced deep house with a perfect fusion of stuttering drums, warm pads and attention grabbing synth parts. Next up we have the old school sounds of 'Zanoni' which marries acidic squelches with cavernous breaks that transport you back to the warehouses and big tops of the early nineties.
Penultimate cut 'Yamaoka' takes things into electro territory with a deep and brooding rhythmic workout underpinned by rich bass and emotive pads. Finally we come to title track 'Station', a superb piece of deep and delicious house that was apparently inspired by the industrial architure of Brighton train station. 80's Chicago inspired drum sounds rub shoulders once again with the ever present pads whilst subtle stabs, delays and FX swirl around in perfect unison, sublime stuff!
This is a wonderful EP of electronic music that takes cues from the past and delivers a sound that is just perfect for the moment.
Tracklist:
1. Xeno
2. Zanoni
3. Yamaoka
4. Station