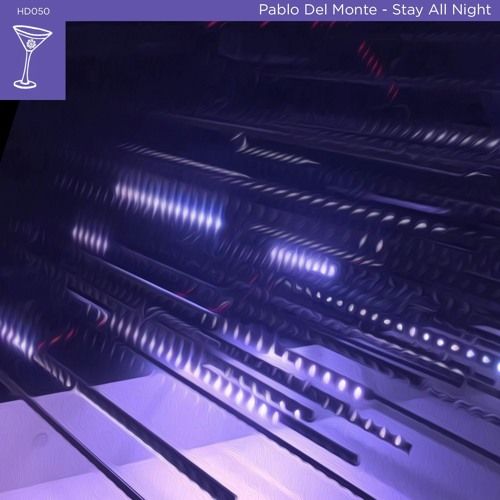 Pablo del Monte - Stay All Night
Texas-based Harmonious Discord celebrates its 50th release with Pablo del Monte's "Stay All Night" EP featuring two originals by del Monte and remixes by Litex (Eric Reeves) and Jeff Scroggin.
Harmonious Discord solidified its force in the Texas underground music scene since 2001 with releases by Pezzner, Brett Johnson, Deepchild, Morgan Page, Arthur Oskan, PointBender, and Dorian.
"Stay All Night" is a peak time driver produced by London native Pablo del Monte, radio pilot for Brick Lane Radio and label head of famed East Recordings. His productions range from classic sounding house music to edgy, provocative tech house projects.
Pablo collaborated with Dallas vocalist LaVoyce for the original title track, a precise mixture of well-spaced percussion rooted in a stronghold of bass with deliberate accents and fills. Its samples and synthesized accents provide a navigating principle that syncopates firmly as the song progresses. This future hallowed house classic is sure to satisfy both DJ aficionados and dancefloor revelers.
Label co-founder and Grey Music Project artist Litex (Eric Reeves) remixes "Stay All Night" with dynamic synthesizer programming and tightly controlled FX while mild hints of progression deepen the original elements earmarked by pad resonance and drifting delays. Jeff Scroggin navigates un-charted back roads with another dubbed-out wash remix of "Stay All Night." Urban, rough-and-tumble, and perfectly crafted, Jeff accents the original parts with hypnotic dub chords and a driving sub-bass. Pablo del Monte's B-side "Emperor" reigns with clinical drum programming aligned with sound design and synthetic manipulations. The track commands force of music while offering itself to its loyal listeners.
The "Stay All Night" release belies expert production sure to reign the sweltering dancefloors of summertime.
Label and Artist Links:
www.hdrecordings.com
www.eastrecordings.com/