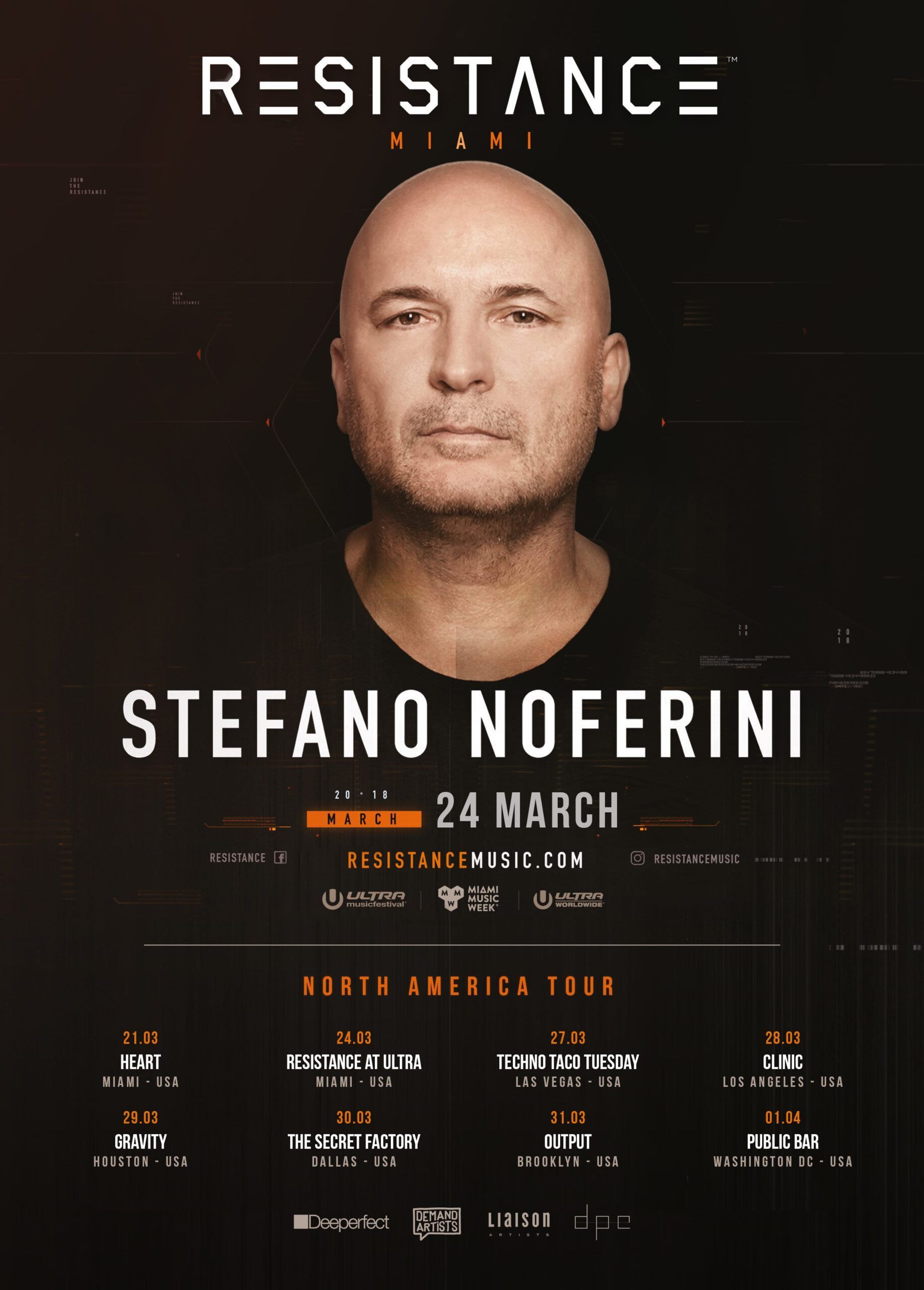 Stefano Noferini Embarks on North American Tour
This Miami Music Week [MMW], world renowned DJ-Producer Stefano Noferini will kick off his 2018 North American tour, as he takes over the decks at the annual MMW Incorrect Showcase. A long time champion of House music in all its forms, Stefano has built his legend as both an individual artist and head of Deeperfect Records. His years of hard work and sheer passion for music have paved the way for many aspiring DJs; today the Italian artist is easily one of the most respected and recognized names among the industry.
To be on the dance floor when Stefano takes charge is something special and this spring, fans across North America will have ample opportunity to do just that! With performances slotted at HEART [Miami], Resistance at Ultra Music Festival [Miami], Techno Taco Tuesday [Las Vegas], Clinic [Los Angeles], Gravity [Houston], The Secret Factory [Dallas], Output[Brooklyn] and Public Bar [Washington DC], Stefano Noferini is pleased to be back at some of his favorite venues, where he'll take fans on an unforgettable journey.
2018 NORTH AMERICAN TOUR DATES
March 21 – Incorrect Showcase [HEART, Miami] March 24 – Resistance at Ultra Music Festival [Miami] March 27 – Techno Taco Tuesday [Las Vegas, USA] March 28 – Clinic [Los Angeles, USA] March 29 – Gravity [Houston, USA] March 30 – The Secret Factory [Dallas, USA] March 31 – Output [Brooklyn, NY] April 1 – Public Bar [Washington DC]