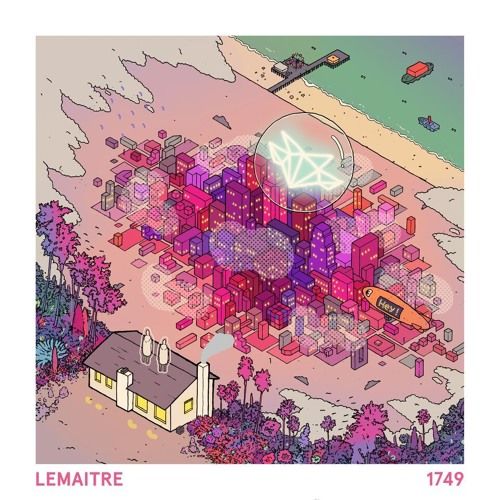 Lemaitre feat. Mark Johns - Stepping Stones
Lemaitre's '1749' EP came out via Astralwerks/Virgin EMI on 29th January. The duo Norway's latest entry into the smooth, melodic electronic tradition of artists who temper their electronic grooves with adept pop songwriting. "We want to walk the line," explains Ulrik Denizou Lund, who along with Ketil Jansen is Lemaitre, "and do everything from a loop-based song to straight pop or rock songs that have more structure." Lemaitre have more than a million followers on SoundCloud, and the duo's 2012 EP, 'Relativity 2,' shot to No. 1 on the iTunes Electronic chart in the U.S. and Canada. They number among their fans some of dance music's biggest artists — Porter Robinson, Madeon, Kygo, and Martin Solveig to name a few. Robinson also took them on tour last summer.

The first single from the EP 'Closer' was the band's fastest growing track to date, with over 9 million streams and counting and synth heavy follow up 'Stepping Stone' made it to number 1 on the Hype Machine after premiering on Stereogum. '1749' brims with pop gems sung by Ulrik Denizou Lund. 'Not Too Late' and 'Day Two' both have a bright '70s-pop feel even as Lund and Ketil Jansen's tones and beats live definitively in the post-EDM present.

Reflecting on the premies of that video, Lemaitre states "This video is a depiction of one of Joe's (our in house director Johannes Greve Muskat) nights out in LA.
He tends to wander off when he get's too drunk and this video is an example of what can happen as a result"