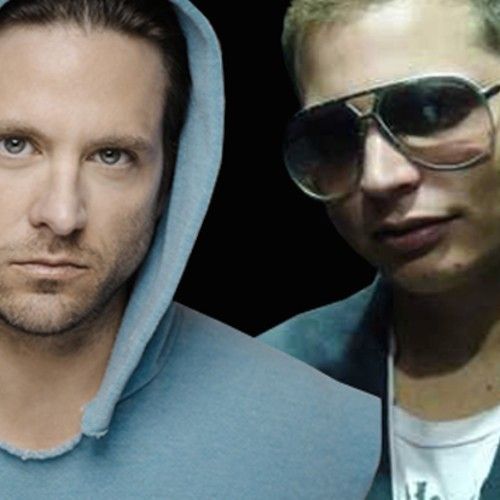 Steven Lee & Scott Storch – The Calvary
Is there a more potent combination to have arisen in recent months than the two super producers Steven Lee and Scott Storch? With the rumours confirmed recently that the two had been working on new material together we now have the first morsel of fresh music from the exciting pairing. The Calvary is a fierce statement of intent from two men who have both enjoyed massive success as producers and who now look to once more set the music world alight in 2014.

Storch is a titan of the industry, responsible for countless number one hits (including the multi million selling smashes Cry Me A River with Justin Timberlake, Me Myself and I of Beyonce fame and Still Dre alongside Dr. Dre), a man with an ear for a hook like no other. Following recent collaborations with Dimitri Vegas & Like Mike, Steve Aoki and Dash Berlin it appears he is now firmly ensconced within the realms of house music, something which is a tantalizing prospect for dance fans. Lee is the other half of this sumptuous equation, formerly one of the bastions of Strictly Rhythm, from an young age the DJ and astute producer has consistently performed and produced at the highest level having initially made his breakthrough with the dance anthem Shake It as half of the worldwide success that was Lee Cabrera. Having been championed by everyone from Pete Tong to the World Music Awards in recent years, the New York based DJ knows exactly what is required to turn heads in the scene today. Most recently he caused a major stir with the release of Love Crazy Love, a sax infused record that typifies kind of groove based house music Lee made his name on.

In trademark Steven Lee style, The Calvary posses a driving house energy carefully combined with some well placed percussion. This is matched with a stunning hook which certainly seems like the handiwork of the multi talented Storch. The track represents a surefire sign of the quality of things to come from both camps, dropping into a peaceful interlude before building layer upon layer, The Calvary is a powerhouse of a record, incorporating some addictive chords and a driving drop which is sure to devastate clubs and festivals around the world.

Set for a full release this fall, The Calvary is the first in a series of high quality releases from both Steven Lee and Scott Storch. It is the latest in a series of announcements from Steven Lee who recently divulged a number of noteworthy projects alongside producers Jimmy Douglass (4 time Grammy award winner), Ill Factor (the man behind hits for Justin Timberlake and Kevin Rudolf) and the legendary Vincent Di Pasquale (Madonna, Mariah Carey). Lee has also put down records with a number of exciting vocalists including Bo Bruce a Finalist on UK"s The Voice, Red One's protege Zander Bleck, David Guetta, Axwell & Armand Van Helden vocalist & featured artist Tara McDonald, the legendary Sam Obernik and more.