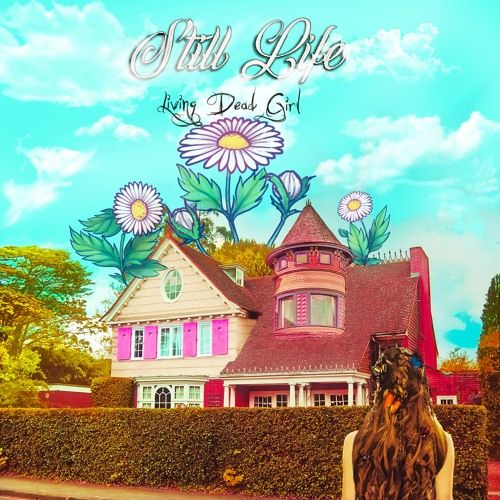 Living Dead Girl - Still Life
Living Dead Girl are a multi-instrumental two piece who produce layered, atmospheric electronica with a dark twist. Jonno Lloyd (guitar, bass, synth, programming, and backing vocals) and Jessica English (lead vocals, synth, piano, and programming) merge their unique styles effortlessly to create industrial strength pop with a delicate charm.
'Still Life' follows hot on the heels of the bands last single, 'Autumn'. This new cut is out on September 1st and utilises the distinctive fusion of ethereal vocals and electronic rhythms that the couple have since become known for. They've spent time both in the studio and on stage honing their sound in order to take it to the next level. Both in terms of production and songwriting Living Dead Girl have excelled themselves, 'Still Life' boasts an epically anthemic chorus and a glossy finish.
English has always been adept to writing with a sense of drama, and in the band's latest output this is used to full effect. B-side 'Killing Time' weaves a theatrical tale against a gothic soundtrack. Capturing this fell squarely on the shoulders of producer Paul Ressel. And as guitarist Jonno Lloyd tells us, this was something of a dream come true for the band:
"The decision to reach out to Paul came very easily, I simply went through my CD collection release by release to see who'd produced the music I love the most. When I came to South African electronic band Lark, I already knew Paul Ressel had been behind the production and electronics, the meeting of styles and sounds in that band had in fact laid a framework for how I thought Jess and I could work together musically early on. Working with Paul was a great experience, we'd always had difficulty letting anyone else into the process with our songs, but we seemed to be on the same wavelength right away and we all had the same goal in mind, whatever was best for the song."
Both growing up in a creative atmosphere, English was classically trained in piano and vocals, while Lloyd took guitar into successful industrial rock groups such as Ventenner. The two would work together for the first time in 2014, finding common ground somewhere between trip-hop, rock and electronic music. This unlikely meeting of styles would lead to the creation of the group's dark yet accessible pop, delivered with themes that move between fantastical escapism and pained reflection, leaving a classically haunting aftertaste.
Expertly merging 80s new wave influences with the likes of Massive Attack and Portishead, Living Dead Girl are treading their own unique path, one they intend to do so all the way to the top.
Live dates
Friday 28th July – Paper Dress Vintage, London