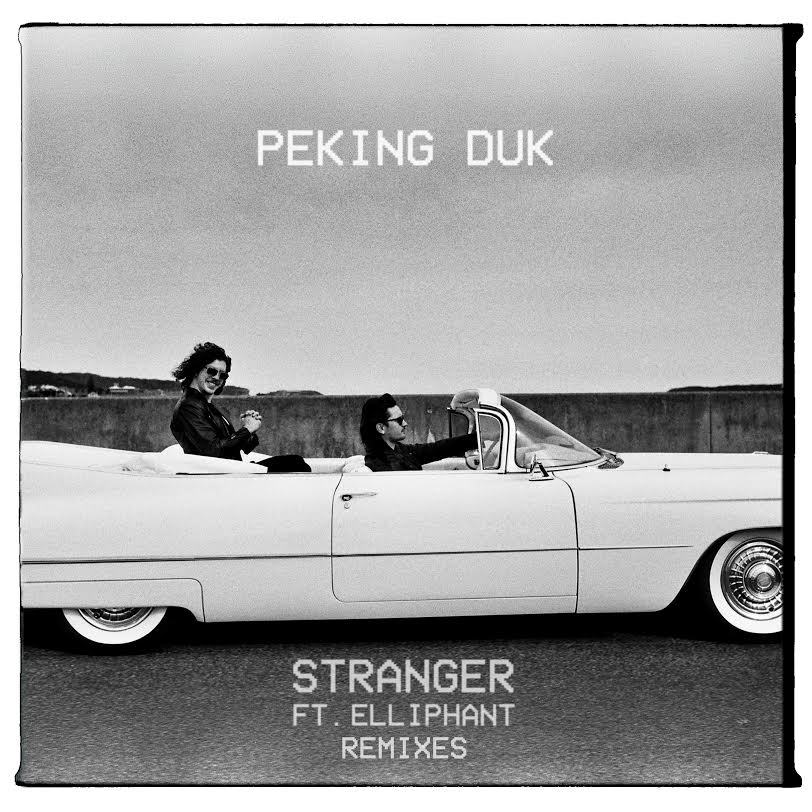 Peking Duk - Stranger (Remixes) EP
Late last year, Peking Duk released their cinematic, soaring anthem "Stranger" featuring Elliphant and it's no surprise that it took the scene by storm (not to mention Platinum status in Australia and over 10 million streams on Spotify). With an effervescent sound that can only be described as epic, "Stranger" is a track that effortlessly carries the listener to new heights, as was evident in the track's trippy video. Dogs getting high and flying through a world bursting with happiness? Sign us up! Just in case you're yearning for more "Stranger" vibes, Peking Duk is releasing a two-part remix package featuring six artists. Part 1 contains renditions by Destructo, Y2K and Blanke. Destructo's remix is a dark, driving, and sexy remix—with the "I'm Never Gonna Sleep Alone" vocal riff complemented by deep basslines, this is a surefire club hit. Y2K's version is a toned-down and groovy; this is the remix you want to play when you're cruising along the coast or winding down for the night. To round it out, Blanke delivers a heavy electro banger that will resonate both literally and figuratively with bassheads. Round 2 stars Wax Motif, Faux Tales and Jackal; Wax Motif opens with a future house infused remix that begs for dancing, while Faux Tales works some chilled out bass and uplifting instrumental riffs into his rendition and Jackal's version is slightly whimsical and dreamy for easy listening. Each of the six new "Stranger" versions has its own distinctive sound, so you're bound to be drawn to one (if not all) of these fresh new takes on the hit track.
Adam Hyde & Reuben Styles, better known as Peking Duk, soared into the Australian music scene in 2014 with their massive triple Platinum single "High (feat. Nicole Millar)". "High" was the #1 most played single on Triple J radio in 2014 and was #2 on Triple J's Hottest 100 poll, the world's biggest music poll with over 2.2 million votes. The song also peaked at #1 on Hype Machine, hit #1 on Australian Shazaam, and Top 5 on ARIA singles & clubs charts. Their second single, "Take Me Over", went double Platinum in Australia and reached #5 on Triple J's Hottest 100. In 2015, the duo set off on their first U.S. tour which showcased their distinct flavor of indie electronica and included electrifying live performances at SXSW, Coachella, Lollapalooza, Electric Zoo, TomorrowWorld, and Life Is Beautiful. Peking Duk's debut EP, "Songs To Sweat To", which includes their previous single, "Say My Name" feat. Benjamin Joseph, is out now on Vicious Bitch/RCA Records.