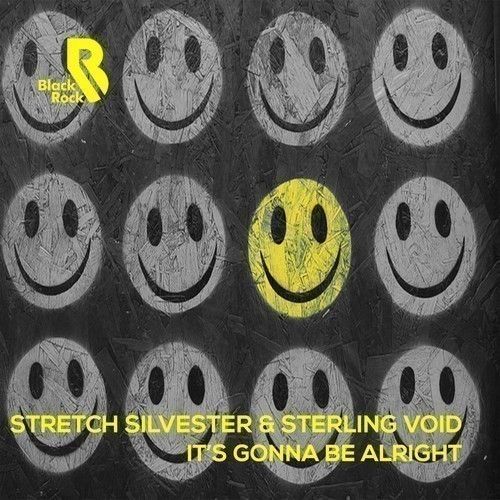 Stretch Silvester & Sterling Void – It's Gonna Be Alright
Stretch Silvester & Sterling Void 'It's Gonna Be Alright' drops on Black Rock this October, with a Mat Playford remix in tow.
Steve Mac's Black Rock Records set out its stall back in 2013 to revive "the spirit of '88 in the best of today's young talent" and considering the prolific pairing in talent on this EP that includes Sterling Void, Stretch Silvester and Mat Playford the label is well on its way to doing so. With impressive career spanning over twenty years Sterling Void is safely cemented in the annals of Chicago's rich musical history alongside the likes Marshall Jefferson, Keith Farley and Derrick Carter to name a few while in his own right Stretch Silvester has been cutting his musical teeth since the '90s with an impressive back catalogue spanning the likes of Fetch Records, Playtime, Rebirth & Spot On Records.
For his re-hash of Voids smash it 'It's Alright' Silvester said himself "the piano and bass were just too massive to emulate, so I wanted to approach it from a new and fresh angle" and 'It's Gonna Be Alright' certainly succeeds in this. Silvester wraps the emotive vox in ethereal atmospherics and punches vitality through with weighty kicks, soft oscillating pads and warm bass to dish up a dynamic re-imagining of the timeless classic.

Coming straight off the back of his critically acclaimed LP 'Too Big To Fail' which dropped on Black Rock back in July Mat Playford steps up for remix duty. The UK native utilises busy atmospherics and broad swollen bass to keep you hypnotically locked from the get go, cosmic hooks and shifting percussion give his re-imagining that late night edge to culminate in a vibrant dub mix to seamlessly counterpoint the re-work and round off the EP in style.
Stretch Silvester & Sterling Void 'It's Gonna Be Alright' is out on Black Rock on Traxsource on October 17th and full digital 31st October.