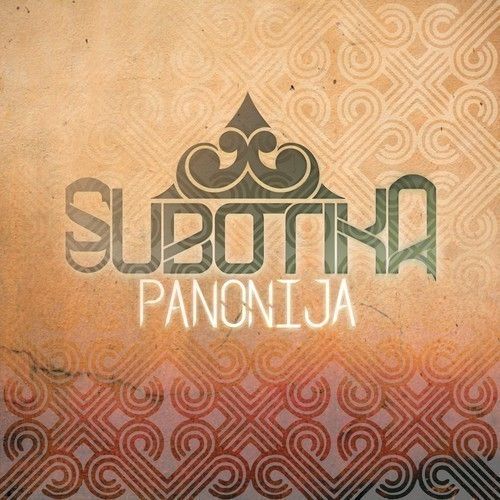 SUBOTIKA – PANONIJA
It's been 6 years since their first EP 'Supernova' first appeared on DJ 3000's Motech imprint. Now the Balkan duo of Subotika prepare to release their debut album 'Panonija' this November. The two young friends from the Balkan area of Subotica City are heavily influenced by the sights and sounds of their own environment as well as being keen supporters of Detroit style techno and labels like Underground Resistance. Through their connection to Detroit's Motech label they have become part of a larger global family as their tracks have been played by the likes of Laurent Garnier, Ken Ishii, Dave Clarke, Santiago Salazar, DJ 3000, Jeff Mills, Billy Nasty, Funk D'Void, Fabrice Lig, Alter Ego and more.
So far Subotika have issued 6 EP releases on Motech records, as well as several remixes and several compilation inclusions. Even with such great support and success, it has become even harder for the duo to survive in today's music business. As a result Nino has had to move to Vienna for better working conditions whilst Mario remains in his home city, where the situation for doing business is constantly deteriorating. However, these circumstances have failed to break their spirit and via their great love and enthusiasm for music, step-by-step, they have completed their first album – 'Panonija'.
Panonija refers to the ancient Roman Province that today marks the region where Subotika hail from, in northern Serbia. The album infuses rhythms from the pair's past with a modern techno aesthetic, as heard on opening track 'Ronin' which builds into a shimmering hypnotic groove and 'Prozivka' which draws from a more minimal palette, yet still maintains elements of their own cultural heritage.
No prizes for guessing where 'I'll Be Your' gets it's house groove from but Subotika have made an intriguing interpretation of one of house music's indisputable classics. 'Club Door' has a more driving edge that reminds of more recent KMS and Octave One productions whilst 'Folklore' and 'Space Nomad' are harder to pin down, infusing elements from all over techno's rich tapestry.
'Evolving' is, in terms of dancefloor sweat, undeniably the album's peak. Punching basslines build and build to bursting point before spilling over into the night. 'From Afar' runs deeper, even verging on trance before the aptly titled 'In Detroit' rounds off a sterling debut album with its subtle and more soulful approach.
Subotika's unique sound combines the percussive influence of their region's past with the learned rhythms born and raised tens of thousands of miles away in Detroit. As the pair continue to struggle for a better tomorrow, 'Panonija' is a massive step towards putting Subotika on the global dance music map.