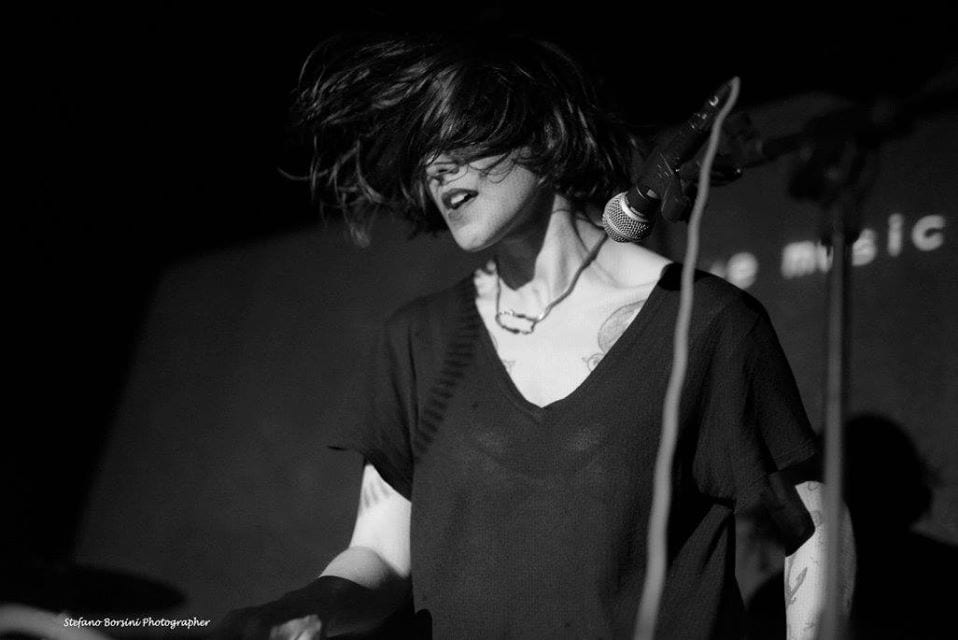 Sun Glitters Collaborator Rome in Reverse Shares 'Oracolo' Single
Avant-garde dance music producer and sound-designer Rome in Reverse will be releasing her new single 'Oracolo' on March 6th via Telavivi Records. Premiered by tmrw magazine on February 7th, 'Oracolo' was written and produced by Antonella Pacifico, aka Rome in Reverse, with Victor Ferreira, aka Sun Glitters, handling the mixing and mastering. Rome in Reverse caught the attention of the Luxembourg-based producer, and co-founder of Future Archive Recordings (FAR), Sun Glitters, resulting in ongoing collaborations between the two artists. Sun Glitters directed the music video for 'We've Been Here', the title track of her 2019 album released by Future Archive Rec., which premiered on Magnetic Magazine. The last five years have seen her talents showcased on stage alongside the likes of Charlotte Adigèry, Arms and Sleepers, Little people, Blockhead, Blackbird Blackbird, Yppah and Big Wild.
Antonella Pacifico is a self-taught musician and producer based in Copenhagen. From a family of music lovers, she grew up listening to Tears for fears, Genesis, Pink Floyd, Airplane, Emerson Lake & Palmer and more. With her roots in southern Italy and Tuscany, and her formative years spent in Rome, Antonella played in a grunge and post-rock outfit before relocating to Denmark to focus on solo music production. The sound that Pacifico has carved out with Rome in Reverse is blissed-out dance music featuring dreamy soundscapes driven by gripping electronic beats and occasionally accompanied by her own emotive vocals. Her uplifting blend of organic and electronic sounds is reminiscent of Four Tet and her penchant for ethereal dance music finds company in The Field. Rome in Reverse cites a wide range of influences, including Tycho, Moby, John Hopkins, The Chemical Brothers, Massive Attack and Flume. 
Opening with a steady kick and airy synth stabs, 'Oracolo' segues into a warm groove underpinned by a tight bassline and punchy percussion. Chopped and manipulated vocal samples establish a dynamic and lush soundscape brimming with detail. The song keeps building, introducing layers and feeling out the space as it progresses. The build is reinforced with a steady beat, providing the stability for the surrounding embellishments to shine.
Reflecting on the single, Rome in Reverse says: "Loops are my passion, especially the ones I have created with my voice. I feel that this track 'Oracolo' is a new standard of defining my sound, a ray of light which runs through me bouncing on other people and fading into the most beautiful place in the world."
Listen to 'Oracolo' here.