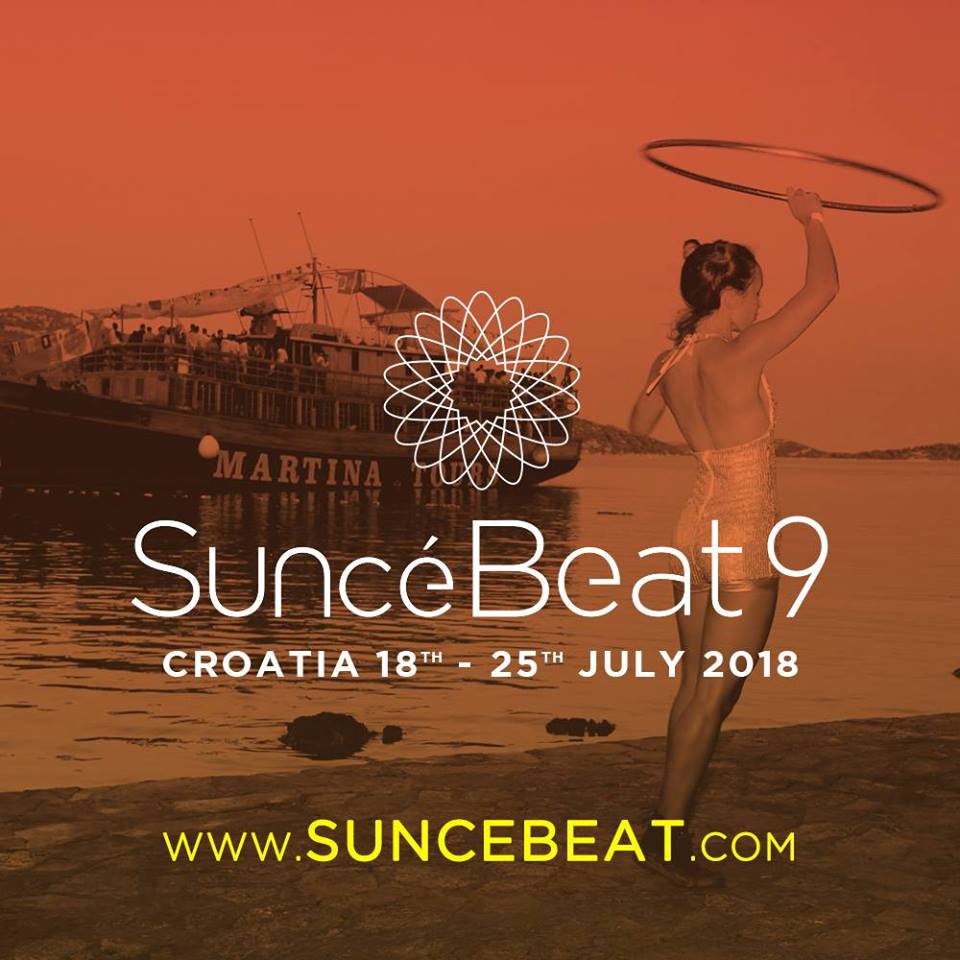 SuncéBeat Croatia announces phase one lineup
The week-long Croatian festival is a celebration of house, disco, techno, soul, R&B and funk.
KERRI CHANDLER – MOTOR CITY DRUM ENSEMBLE – JEREMY UNDERGROUND JOEY NEGRO – OSUNLADE – JAYDA G – PURPLE DISCO MACHINE – MR SCRUFF
DJEFF AFROZILA – HYENAH – DJ SPEN – MIKE DUNN – KARIZMA – GRANT NELSON – HELEN TING – JAMIE:326 – RICH MEDINA – SADAR BAHAR – MANOO – ARMLESS KID – SHIMZA – MELON BOMB
Fifteen years of Djoon (Paris) featuring:
ROCCO – REVEREND P – GREG GAUTHIER – AFSHIN
Plus more to be announced
SuncéBeat
18th – 25th July 2018
The Garden Tisno, Croatia
Buy tickets here: http://suncebeat.com/tickets/
For more information please visit: www.suncebeat.com
One of the most diverse and friendliest festivals in the European calendar, SuncéBeat Festival is proud to announce the first phase of names for its ninth edition next 18th-25th July. Returning to the beautiful setting of The Garden, Tisno in Croatia, the all encompassing week long gathering is a celebration of house, disco, techno, soul, R&B and funk, with confirmed headliners including Kerri Chandler, Mr Scruff, Motor City Drum Ensemble, Jayda G and Osunlade.
Curated by the same team behind the much loved Southport Weekender event series and its 30-year legacy, SuncéBeat is built on a huge wealth of musical knowledge and an unrivalled sense of family amongst its partygoers as well as its DJ offering. Devoted music lovers attend with their young families – who represent a rapidly growing new wave of house and soul fans – along with groups of friends, couples and revellers from across the globe. Eclectic in both its audience and booking policy, the festival's ninth edition will be headlined by one of electronic music's most prominent DJ's, Kerri Chandler – someone who has consistently supported the brand throughout his longstanding career. DJ extraordinaire Mr Scruff is confirmed to make his SuncéBeat debut, as well as joyous Canadian talentJayda G, while vinyl enthusiasts and true selectors Motor City Drum Ensemble and Jeremy Underground will return to SuncéBeat having both previously played in recent years.
Festival favourites Joey Negro, Rich Medina and garage godfather Grant Nelson are also confirmed to return, while American house legend Osunlade represents the festival's vast selection of soul acts that will see SuncéBeat celebrate 15 years of Djoon Paris, a venue which has become renowned for introducing emerging talents and timeless legends to France. Family members Rocco and Afshin are amongst names in support, with SuncéBeat brand regular's Ronnie Herel, Gordon Mac and Souldynamic also present. Hyenah and Shimza confirmed to bring their South African sounds to Croatia for a second year running, alongside DJeff Afrozila who is set to deliver his signature pan-African rhythms plus stateside talent Mike Dunn and DJ Spen.
With the week-long music programme designed to bring together like-minded music fans, its setting of The Garden Tisno sees this intimate festival take place near a private sandy cove – a perfect location for relaxing during the daytime, and nights full of partying. Ticketholders will also have access to the legendary Barbarella's nightclub, while the festival's infamous boat parties will go on sale early next year. Brand new for 2018, SuncéBeat have also launched plans for a very special festival charter plane to transport fans to Croatia on Wednesday 18th July, with a headline DJ live set onboard. Pre-register is now available via the festival website.
Line-up so far:
KERRI CHANDLER
MOTOR CITY DRUM ENSEMBLE
JEREMY UNDERGROUND
JOEY NEGRO
OSUNLADE
JAYDA G
PURPLE DISCO MACHINE
MR SCRUFF
DJEFF AFROZILLA
HYENAH
DJ SPEN
MIKE DUNN
KARIZMA
GRANT NELSON
HELEN TING
JAMIE:326
RICH MEDINA
SADAR BAHAR
MANOO
ARMLESS KID
SHIMZA
MELON BOMB
ROCCO
REVEREND P
GREG GAUTHIER
AFSHIN
GET DOWN EDITS
THE JOURNEY MEN
DAVID MONTOYA
FEELINGS DJS
THE MENENDEZ BROTHERS
RONNIE HEREL
TERRY JONES
CRAIG SMITH
SOULDYNAMIC
BIGGER
NEIL PIERCE
DAVIDE FIORESE
MARK STONE
PAUL 'TROUBLE' ANDERSON
MELVO BAPTISTE
LIL STEVIE
JAMES MORGAN
DAVID BAILEY
NATASHA KITTY KAT
GORDON MAC
BEN BROPHY
RONEN GUTTMANN
STEVE BUTLERBRIAN POWER