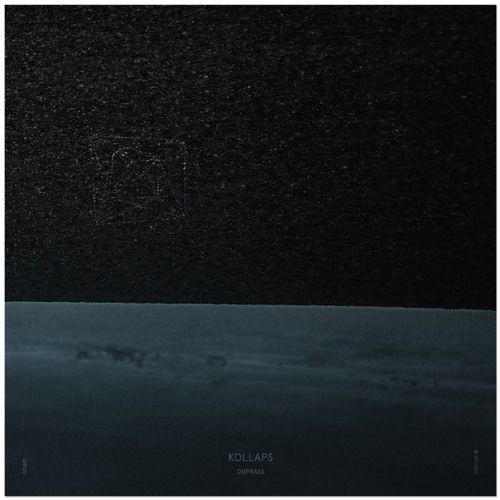 Kollaps - Sundance
'Sundance' is the latest track in line from KOLLAPS' debut 'DUPRASS' album, a stunning ambient number made up of minimalist segments combining to create an imaginary sci-fi feel.
In their words; ' Duprass is the first Kollaps album, and throughout runs a continuous narrative in which the theme of disconnection is explored. Minimalist segments combine to provide the ambience of an imaginary science fiction. The album presents a journey of high's and lows with contrasts between dark and light, with the moods running from euphoric to tragic as ultimately the work presents itself as a story.' Check The Fader first play here.
STREAM 'SUNDANCE': https://soundcloud.com/grade-10/kollaps-sundance-gti007
After various remixes, floating radio rips, collaborations and solo work, Duprass sees Prayer and Coop use the Kollaps alias in the finest form yet, and it's their boldest statement to date. Their ability to find beauty within rugged landscapes naturally shines through and makes GTi007 the label's most complete and personal record to date. Distributed via Kudos Records, the full length hits stores May 12th and will be available both on vinyl and digital.
Grade 10 International is made up of eight very different artists, each with their own musical personality. From classical to footwork, the group are bonded not by genre, but by a desire to do something outside of the norm. 2016 has been a big year for them; from holding down their much loved Radar Radio show to playing at Outlook Festival and headlining the TATE Modern Turbine Hall opening, people are taking notice of the Grade 10 crew. Classic Coke, Forever, Prayer, 8Ball, Loosewomen, Nokia Boys, Kollaps and Unslaved make up the family, with an designer who is responsible for the striking aesthetic associated with the label.
For more information and the full catalogue of Grade 10, head to www.grade10.uk/