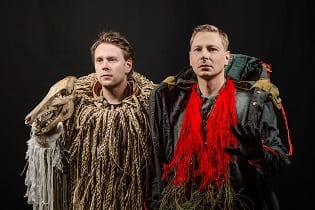 Super Flu serve good vibes with new remix on 3000 Grad
The two magicians from Super Flu are back and present their latest coup.  Inthe original track Mollono.Bass fills the aural space around the voice of singer Kuoko as if his groove was a liquid that flows around the contours of a mould. The Super Flu remix works just the other way around.
First, the duo initiates a pulsating force field of bass and enigmatic hints of melody. The voice of Kuoko creates only fine ripples on the surface of the time-space-continuum, before it breaks through around the middle. Grab it here and enjoy life to the fullest.