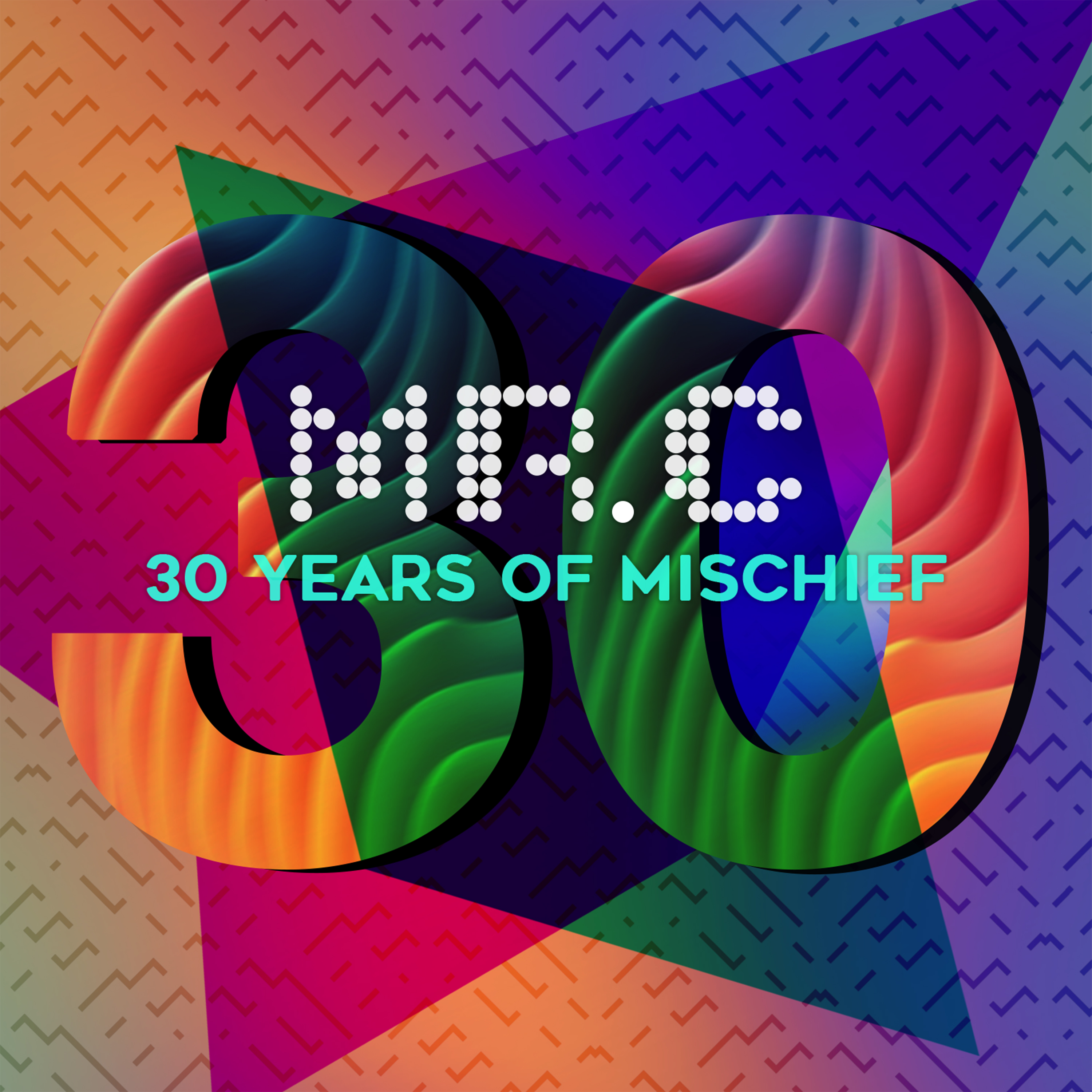 Various Artists - Superfreq – 30 Years Of Mischief
Superfreq commemorates its founder Mr.C's 30th anniversary as a professional DJ with a compilation entitled 30 Years of Mischief to be released in conjunction with the anniversary event scheduled for Saturday, December 9, 2017 (at Red Gallery, 3 Rivington Street, Shoreditch, London EC2A 3DT). This special 20-track anthology collects highlights from Mr.C's discography including 6 tracks never before released digitally from the Superfreq, End Recordings and Plink Plonk catalogs, plus a remastered re-release of "Dark Moon" originally released on Mathew Jonson's now defunct Wagon Repair imprint.
"As a special release to coincide with my 30th Anniversary party in December, our label manager and I dug deep into my vaults," says Mr.C, "unearthing some tracks that have never before been available digitally from the vinyl era of Superfreq, some of my favorite production moments released on Plink Plonk and End Recordings, and a track I did for Mathew Jonson's defunct Wagon Repair label that has been unavailable on any format for a few years." – Mr.C
Released Monday, December 11th at all digital download and streaming platforms, 30 Years of Mischief highlights three decades of forward thinking, futuristic, and often mischievously indelible moments behind the decks and in the studio.
1. Shape Your Dreams (Incidents album version)
2. E-Motion (Original Mix)
3. Lights & Buttons (Mr.C Remix) by Joint Custody
4. You're A Freak (remastered, End Recordings)
5. Dark Moon (remastered and rereleased courtesy of Wagon Repair)
6. Disco 2 Disco (previously vinyl only, Superfreq) ***
7. Can't Get Enough (taken from the LP Smell The Coffee)
8. Late (Mr.C Remix) by Xo Chic
9. Terricola (Change vinyl album version, End Recordings) ***
10. After Dinner Mint (Mr.C Remix) by Midnight Perverts & Troncoso
11. Motion (previously vinyl only, End Recordings)
12. Chant (Mr.C Remix) by Affie Yusuf & Trevor Loveys present House of 909
13. Desire (Mr.C Remix) by Dance Spirit ft Mr.C
14. Illusion (Original Mix)
15. Rockit (Mr.C Remix) by Class B Band
16. I'm Gonna Give You Some (Original Mix)
17. Amazone (previously vinyl only, End Recordings) ***
18. Angel Dub (previously vinyl only, Superfreq) ***
19. Coaster by MantraC (aka Mr.C) (previously vinyl only, Plink Plonk Records) ***
20. Rize by MantraC (aka Mr.C) (previously vinyl only, Plink Plonk Records) ***