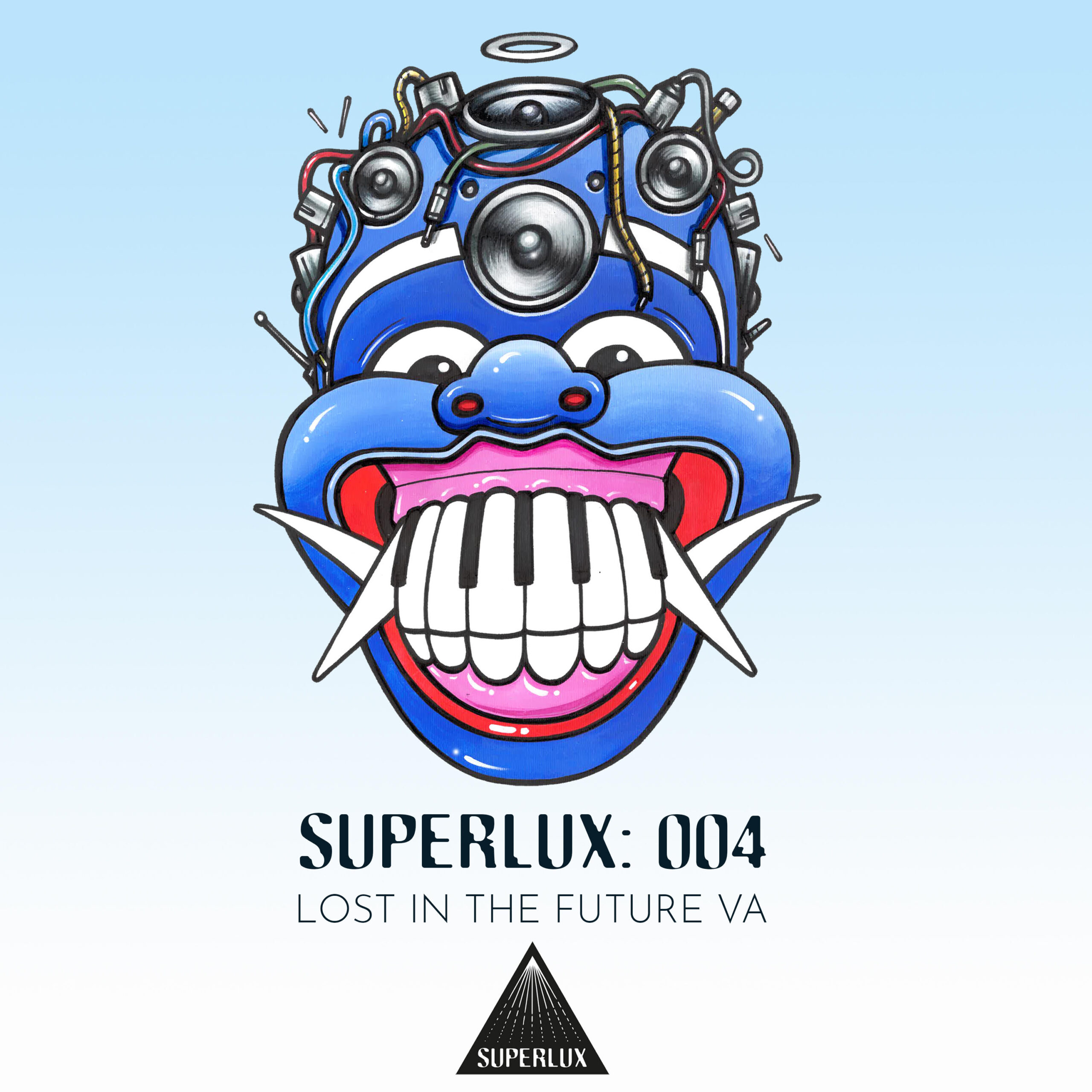 Superlux Records releases Lost In The Future VA
Mike Gill, Nick Gynn and Johnny Hunter's Superlux Records opens up its 2021 release schedule this February with a fourteen-track VA. Superlux 004: Lost In The Future is the label's first compilation release and sees a myriad of artists make their debut, including Voigtmann, Krywald & Farrer and many more. 
Speaking on what the release symbolises, Superlux founding-member Mike Gill described how: "Lost in the Future is a musical representation of the current London electronic music scene. We wanted to showcase the artists who work with and around us, who really put their heart and soul into creating genuine tracks that represent underground music culture."
Recent Parasol Culture debutant Goodnight Cowboy begins things gently on Sandcastles, a slow-building opener that features a soft guitar-riff lead and soothing synth solos throughout. We're graced with the VA's first collaborative effort next as UK-talents Clive Henry and Blind Minded, who previously collaborated on B-Blocker for Bread & Butter Records, team up to produce a piece of atmospheric UKG on Algorhythms. Holding Hands-head Desert Sound Colony serves up a weighty remix of Rubber Duckee, originally produced by Superlux co-founder Mike Gill, as hard-hitting percussion merges into glitchy acid pulses.
Parasol Culture-head and Alternate Facts co-founder Thoma Bulwer continues in the same vein with The Lion's Moog Implant, layering spacious kick-hat combos against an acid-laced, four-four bassline. This opens the door to BODY MVMT-boss and former DC10 resident Rob James, who demonstrates his seasoned talent for producing late-night, body-moving beats on Memories from Mars. Superlux co-founder and Gottwax inductee N-GYNN soon takes the reins, as Pandemic arrives with a punchy lead backbone and reverberating vocal tones, before Toi.Toi.Musik founder Voigtmann steps up on Barefoot to showcase his signature dubby sound.
Ground Control arrives next courtesy of Luca and Matman, a celestial club-cut that reflects the mysterious nature of the pair with an array of alien-like bleeps throughout, whilst Percolate residents and Top Pocket Records bosses Krywald & Farrer are next to make their debut on the label, providing a dark and weighty techno number in Niteride. Little may be known about Frequencies of Love but their music certainly does the talking, as Inertia enters with its feel-good, retro-leaning tendencies, opening up to Fear of Dog Records-head Ascot WW who takes no prisoners with six minutes of breakbeat-inspired goodness on Radio Malfunction.
Celebrating a decade of label releases earlier this year with a two-part vinyl sampler, One Records co-founder Subb-an showcases the style with which he's become best-known on Airtight, a fast-paced minimal-laced vintage that smoothly transitions into Dub Hunter's Techno for Emo's. Blending emotive key solos with soft, whispering hats, the end result is a poignant piece of music that tells a set-ending story we can all relate to. Bringing things to a close is Turntable Treachery, an unknown figure who provides the final dose of late-night, hard-hitting breaks on Welding.
Founded by Mike Gill, Nick Gynn and Johnny Hunter, Superlux Records has established a reputation for quality over quantity in its year-long tenure. Launched in 2019, the label acts as a home for the underground side of electronic music, showcasing the raw and unrefined ends of house, techno, garage, breakbeat and everything in between. Releasing on both vinyl and digital, the likes of Dawl, Taymor Zadeh and Subb-an have made their name on the imprint in recent times, a testament to the label-founder's vision to "curate a culture of music based on quality and longevity, whilst digging deep to discover artists who will stand the test of time with us."
Superlux 004: Lost In The Future VA Released 19th February 2021 on Superlux Records Buy Lost In The Future VA here: https://ingroov.es/lost-in-the-future
Follow Superlux here: Facebook / Instagram / Bandcamp