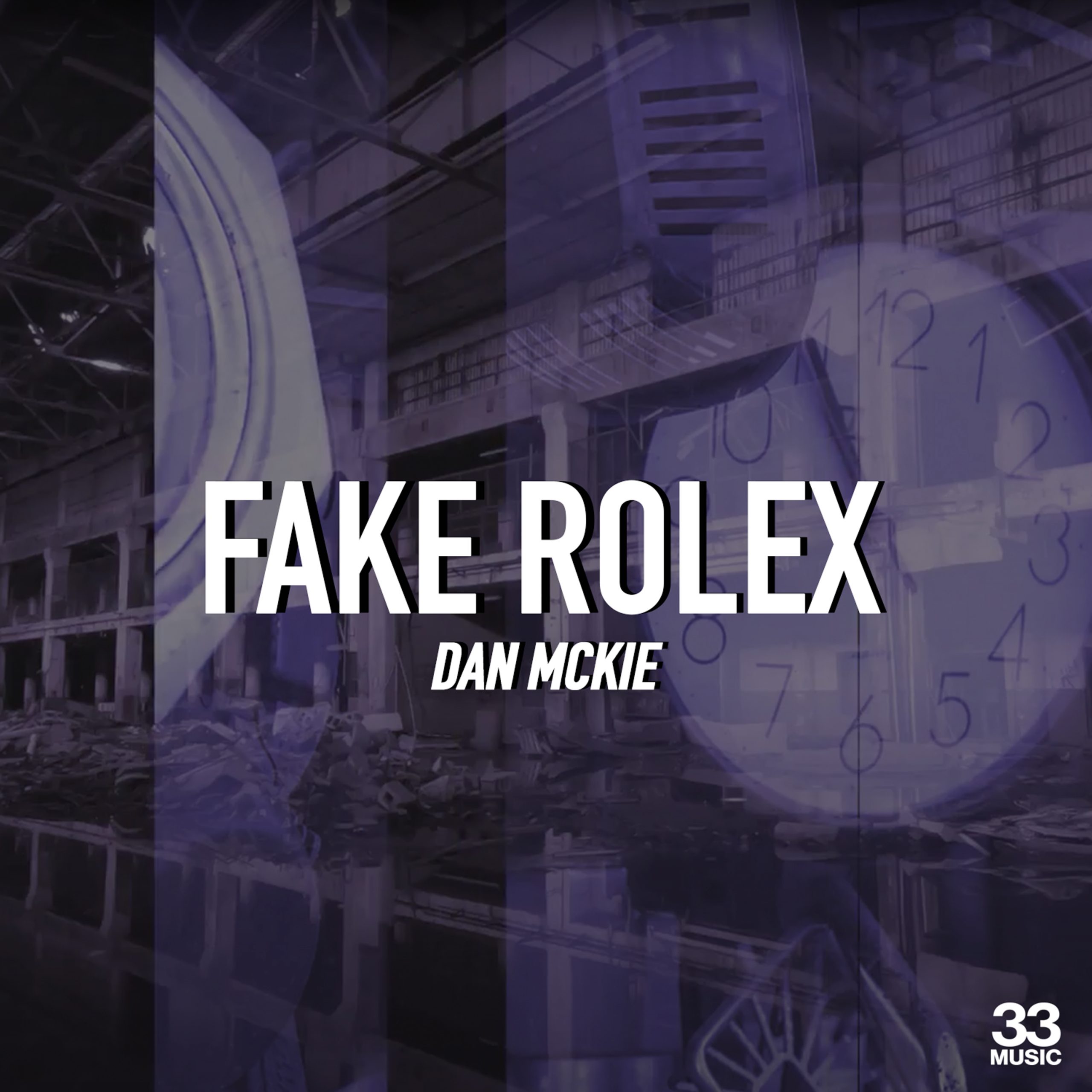 Supported by Carl Cox, Pete Tong. With a Saytek Remix. Out Now on 33 Music.
Kicking of 2021 in style on 33 Music, label head Dan McKie drops 'Fake Rolex' with a stunning 'Saytek' remix.
Dan's last single, 'No Fear' on 33 Music, found itself in the techno charts on Beatport & Traxsource for several weeks. Dan continues his techno Journey with, 'Fake Rolex'. 'Fake Rolex' is a rolling deep hypnotic techno track that would be at home on any Berlin dancefloor. Fake Rolex has everything a good techno track needs; a deep bassline, hypnotic percussion, a melodic synth and a deep dirty twisted vocal. It rolls, it ticks and it tocks.
BUY | STREAM: https://snd.click/DMFakeRolex
On the flip side 33 Music welcomes the sound of 'Saytek'. Saytek is a firm favourite of Carl Cox with his appearance on Carl's live music label, Awesome Soundwaves. Saytek takes Dan McKie's 'Fake Rolex' and flips the face to bring a stomping, tech house roller. With a deep rolling bassline, techy percussion and a hooky synth-line, this remix is absolute fire. This one grows and builds, higher and higher.
Dan McKie Quote: "I sat down one day with an idea of a ticking clock and a techno beat. I tried to keep the percussion quite 'tick tocking' like a watch/clock. Then I went searching on YouTube for a vocal, watching many videos about watches & clocks, I stumbled upon this vocal of a guy explain what to look out for when being offered a fake Rolex. And then 'Fake Rolex' was born. As for Saytek, I have been a big admirer and fan of his work for many years, I still want an original I've been pestering him for years for one but he is doing a lot with Carl's Awesome Soundwave label so I decided to get him on the remix. Saytek is such a talent and a down to earth nice guy too, that's the sort of people I like to work with."