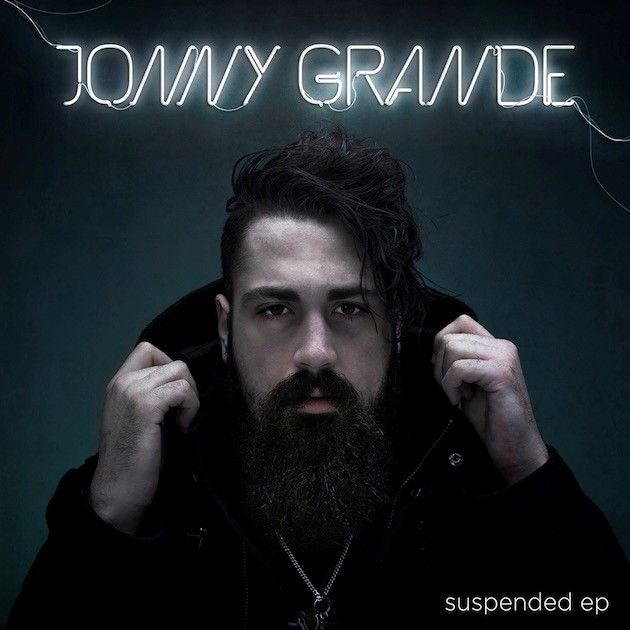 Jonny Grande - Suspended
Producer, Engineer, Songwriter and DJ, quadruple threat Jonny Grande introduces his debut EP titled "Suspended," slated for release on Friday, October 9th. "Suspended" is a five track EP that explores the many variations of electronic dance music combined to create the perfect soundtrack to any occasion, from cruising coastal highways at sunset to dancing the night away at the club.
The five track EP begins with "Lose Control," a head bopping, trap style track that will have you up all night, followed by the graceful yet energetic vocal tracks "Never Let Me Go" and "Lost In The Night." Jonny takes a spin with electro and dub influences on "Every Time," then successfully closes out the EP with none other than "Suspended," a majestic and soulful ballad chock full of glittering bass driven melodies.
Suspended EP Tracklist:
Lose Control ft. Derek Minor and Illuminate
Never Let Me Go ft. Hallie Jackson
Lost In The Night ft. Stephie
Everytime
Suspended ft. Danny Fields
MEET JONNY GRANDE: Jonathan Hicks, 22, better known by his stage name, Jonny Grande, is never shy in proclaiming, "Dance music saved my life." Jon is a strong believer that music is a therapy stronger than any drug. He believes music has the power to break down the barriers of language, unite complete strangers, and provide emotional and spiritual healing. This is what fuels and drives everything Jon does as an artist.
Equipped with a recording studio in Nashville and a skill set from his background working as a producer and recording engineer, Jon originally decided to dive headfirst into the world of electronic music production for himself with no intention of sharing the music with anyone."It was therapy for me; the music came at 3 in the morning when I couldn't sleep. I would get lost in writing the music as a way to distract myself from the impossible, dark season of life I was navigating at the time. It was an emotional process for sure; I had no intention of ever releasing it, until now."