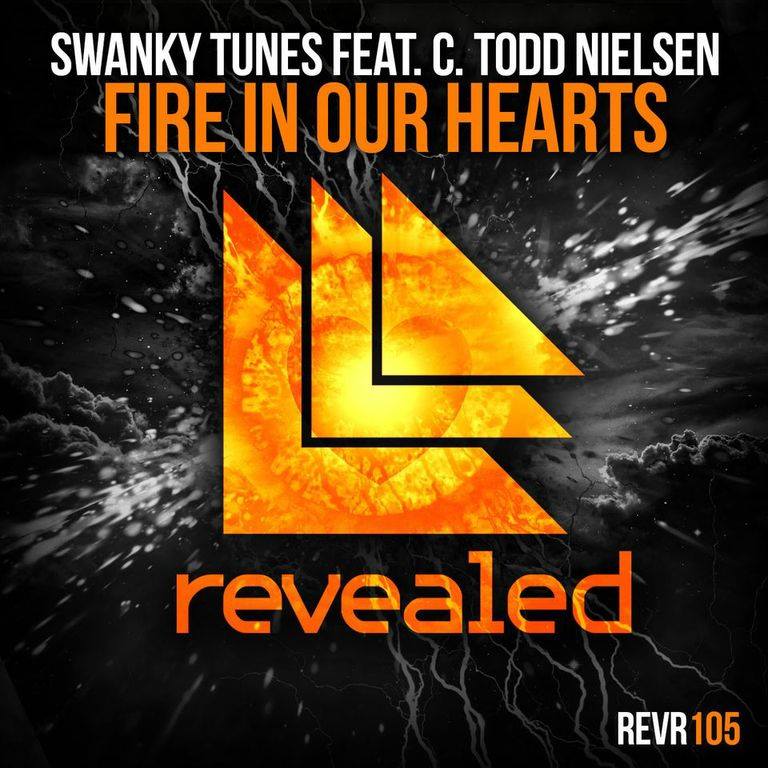 Swanky Tunes feat C. Todd Nielsen – Fire In Our Hearts
Hot on the heels of their last hit 'Get Down' on Doorn, Russian trio Swanky Tunes are back with another big room electro anthem, 'Fire In Our Hearts', due for release via Revealed Recordings on 12th May. A result of their collaboration with musician & fellow producer C. Todd Nielsen, it represents a solid addition to the trio's impressive discography.
Swanky Tunes trademark electro rhythms and high energy style give the track plenty of dance floor credentials and with a wonderfully infectious pop vocal tying the track together, 'Fire In Your Hearts' is sure to make a big impression on listeners.
Benefiting from over 15 years of experience in the industry, the trio have gained increasing support over the past few months, releasing one hit after another to establish themselves as one of the most noteworthy Russian acts of the moment.
They boast releases on leading dance music labels Axtone, Spinnin', Refune, Size and Doorn as well as massive collaborations like 'Make Some Noise' with Tiesto [Musical Freedom] and 'No One Knows Who We Are,' from Kaskade's acclaimed 'Atmosphere' album. Backed by some of the biggest names in the game and having performed at Ultra 2013 and WMC in Miami this year, Swanky Tunes can look forward to playing at coveted festival Tomorrowworld in September and Russia's legendary Fruit Vibrations this July.
For more information on Swanky Tunes see below:
http://www.facebook.com/swankytuneslive
www.twitter.com/swankytunes
http://www.instagram.com/swankytunes