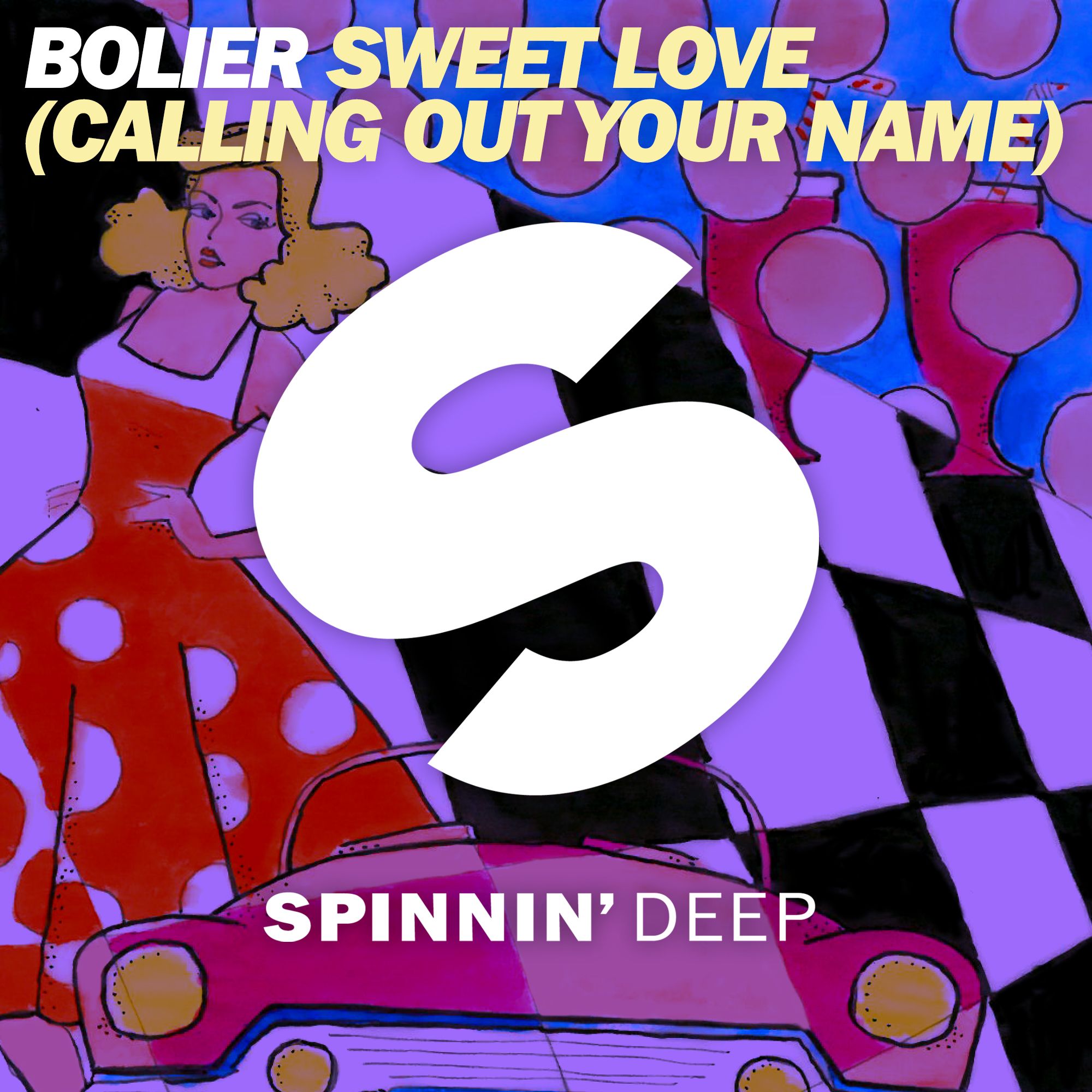 Bolier - Sweet Love
Springtime definitely has arrived as Dutch deep house don Bolier presents his brand new single 'Sweet Love (Calling Out Your Name)'. Built around touching soul vibes, it's a track already receiving wide DJ support, officially out now on Spinnin' Deep.
Bolier is making some impressive steps these days. After gaining lots of experience with several projects, finetuning his productional talent in various genres, he kicks off his new deep house persona by the end of 2014 when he collabs with Redondo for the light hearted dance tune 'Sunshine'.

Drawing the attention of several major DJs, the sound of Bolier evolves with follow-up records like 'Every Single Piece' (another Redondo collab featuring US indie band She Keeps Bees), 'Forever And A Day' (working with Natalie Peris), 'Ragga' (working with LVNDSCAPE), 'Lost & Found' (again working with Redondo, this time featuring Bitter's Kiss) and of course his recent hit 'Riverbank', another DJ's favorite featuring the mesmerizing vocals of Mingue.

Bolier's organic, pop influenced deep house sound strikes a chord everywhere, leading to praise from artists, audience and industry. Spotify Benelux even mentions him as 'artist to watch in 2016', an honor reserved for Sam Feldt a year earlier. By now he's touched millions of listeners, recently literally hitting the million streams milestone on his Spotify profile.

'Sweet Love (Calling Out Your Name)'
New single 'Sweet Love (Calling Out Your Name)' says it all, as Bolier clearly takes his renowned sound to new heights. Built around world famous soul vocals it's a defining piece of deep house for Bolier's productional evolution.

"I wanted to have a different approach to my new single, inspired by the filter disco house from the end 90s/beginning 00s, working with an old vocal sample. I started browsing lots of old disco records, then switched to soul records, and after listening to the usual suspects (Aretha Franklin, Nina Simone, who, I have to add, I love) I checked out Anita Baker's 'Sweet Love' and instantly heard where I wanted to go with underlying chords, basslines, beats etc. In the end we re-recorded the vocals, the end result is 'Sweet Love (Calling Out Your Name)!"

It's turned out a unique, emotionally driven dance record, already supported by DJs like Oliver Heldens, Sam Feldt, Felix Jaehn, Lost Frequencies, Michael Calfan, Watermät, Lucas & Steve, LVNDSCAPE and many more, and it's out now!